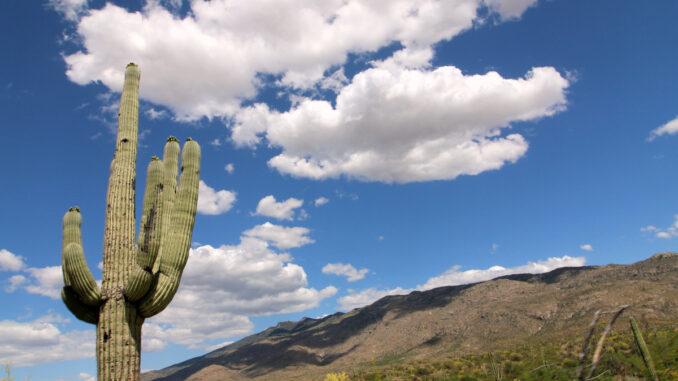 By Cole Lauterbach | The Center Square
(The Center Square) – Asked Friday whether he would restrict entry to Arizona from Americans coming from elsewhere, Gov. Doug Ducey didn't rule it out.
"We've got a list of things that are possible and, if necessary, we will put them in place," he told moderators Thursday in a virtual town hall meeting.
A handful of other governors, Texas' Greg Abbott, Florida Gov. Rick DeSantis, Rhode Island Gov. Gina Raimondo and others have instituted some restrictions or mandates concerning people traveling to their states from others that are at the height of the COVID-19 spread.
Raimondo recently sent authorities out in search of vehicles with New York license plates, knocking on doors where New York residents were, ordering them to quarantine for 14 days.
In Texas, Abbott stationed law enforcement at the Louisiana border, ordering people entering Texas to quarantine and ordering others who fly in from New York to quarantine.
Hawaii Gov. David Ige suggested tourists stay away from the islands for 30 days.
DeSantis ordered anyone entering his state from New York or other COVID-19 hotspots to quarantine for two weeks, even refusing to take non-Floridians from cruise ships and allowing them into his state.
Just to the west of Arizona, the state of California saw widespread transmission of COVID-19 earlier than most states, with Gov. Gavin Newsom restricting travel and public gatherings early on in the outbreak.
A YouGov poll found people are divided in their support or opposition to governors imposing travel restrictions.
This story first appeared on The Center Square.