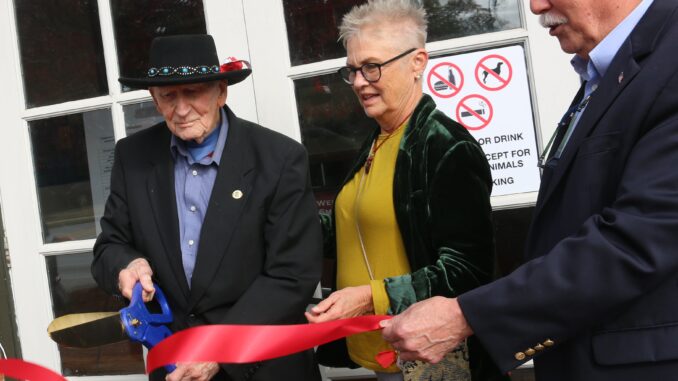 SMYRNA, Ga. — Hundreds turned out Sunday for the opening of the revamped Smyrna History Museum.
The 1,500-square-foot museum closed in July 2018 to undergo a complete redesign.
The museum is located in the heart of Smyrna in a replica of the city's 1910 train depot. The building was erected in 1999 and replicates the station that was demolished in 1959.
"It's absolutely first class," Smyrna Mayor Max Bacon said of the museum opening. "I think folks that come to town, I'll think they'll get more interest now than we ever have in our museum just because it's set up with a lot of great information.
"This is going to be something that's going to be here for years for our community," Bacon added. "It'll grow and get better. I just think it's a great day for Smyrna for us to have and have the opportunity to provide."
The new museum is open from 10 a.m. to 4 p.m. on Tuesdays through Saturdays. For more information, visit smyrnahistoricalsociety.org.