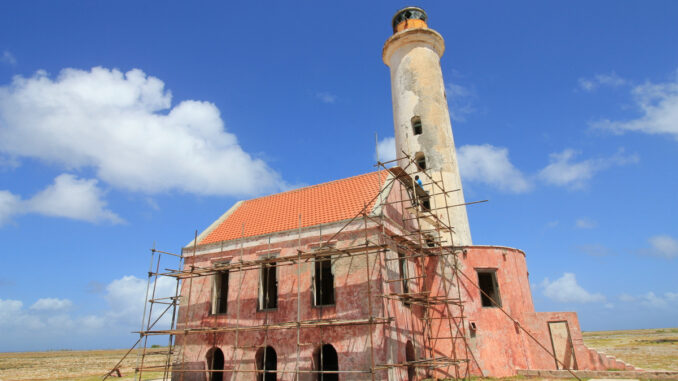 Klein Curaçao, an uninhabited island, has been used for many purposes over the years.
It is (sadly) closely associated with the slave trade and apparently remains a hotspot for smuggling and refugees to this day. It is also home to the Bianca Maria (often identified as the Maria Bianca Guidesman) shipwreck and a beautiful lighthouse.
Most people today know it as a favorite day trip from the main island of Curaçao. Even though it is located only about 15 miles from the main island, the water between the two islands can be quite rough, making for quite the journey. Perhaps, in this case, it is the destination, not the journey.