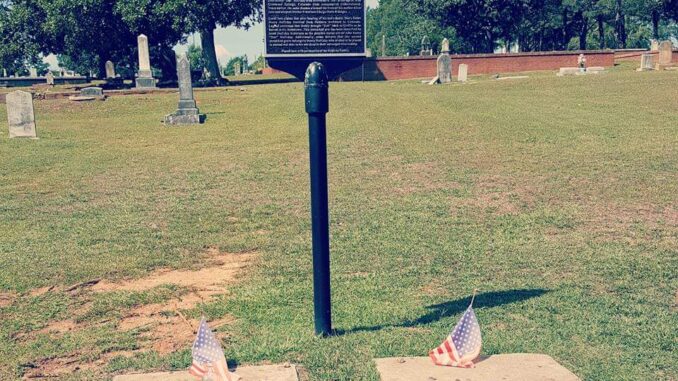 History is great, but sometimes legends make for better stories. Like John Henry "Doc" Holliday, the legendary gambler.
Where is he buried? Colorado? Others say his hometown of Griffin, Ga.
As the legend goes, after Doc succumbed to tuberculosis, Holliday's father had his body shipped back to Griffin. Supposedly, Doc and his father were buried side-by-side in unmarked graves.
Unmarked until this historical marker was placed here. No matter the truth, this is a long way from Tombstone, Ariz.