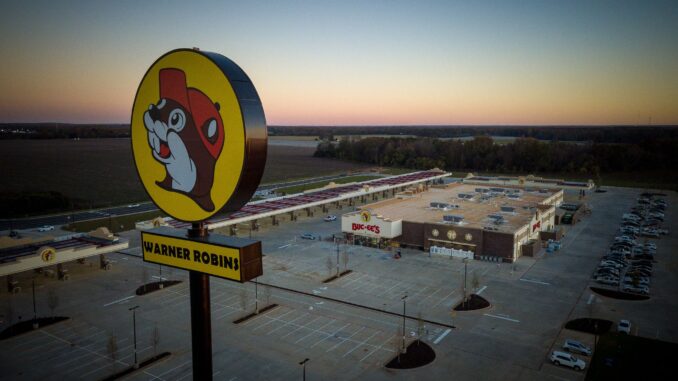 WARNER ROBINS, Georgia — Anyone driving on Interstate 75 in Middle Georgia would be hard-pressed to miss the new Buc-ee's.
Based on the number of people stopping at the 53,000-square-foot travel center, few are skipping it.
The Texas-based chain opened its first Georgia location, complete with 116 "fueling positions," on Nov. 18.
"There's a whole lot of similarities with where I'm from in Texas and Georgia and the South, so we've been anxious to get here," Buc-ee's co-owner and founder Arch "Beaver" Aplin III, said in a November press release. "The people are wonderful, and we are looking forward to a prosperous future."
The new travel center is located at the southeast corner of ​Interstate 75 and Russell Parkway in Warner Robins.