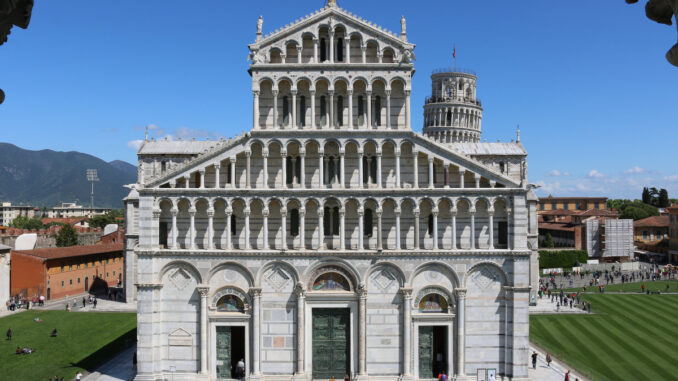 PISA, Italy (defeo.biz) — Many people suggest skipping Pisa, opting instead to relegate it to one trick pony status. Don't be one of those people.
Pisa is a beautiful city. Most people associate Pisa with that slightly tilting tower.
Hokey as it may seem, the Leaning Tower of Pisa, built between 1173 and 1372, offers one of the most spectacular views in Italy.
The city of roughly 90,000 residents also has a deep history. The first inhabitants moved to the area as early as the 5th century BC.
The city was later a part of the Roman Empire. New city walls, which still stand today, were erected in 1156 by Consul Cocco Griffi.
The city is also known as the birthplace of Galileo Galilei. He may or may not have dropped cannonballs from the top of the Leaning Tower of Pisa.