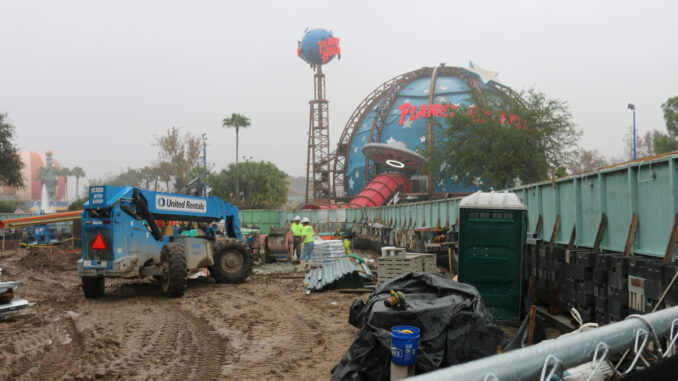 Walt Disney World this year will complete a multi-year transformation of Downtown Disney into Disney Springs.
Featuring an eclectic and contemporary mix from Disney and other noteworthy brands, this new expansion will double the number of shops, restaurants and other venues for guests to explore, to more than 150 establishments. The new area will include already announced restaurants:
The Edison, similar to its sister location in

Los Angeles

, is the third new venue announced to open at Disney Springs. With a theme that centers around a 1920s-period electric company with live entertainment, classic American food and craft cocktails, the industrial gothic space will have 35-foot ceilings and a number of themed areas.
Frontera Fresca also opens at Disney Springs, the creation of celebrity Chef

Rick Bayless

, a six-time James Beard Foundation award winner. Known for his authentic Mexican cuisine, Bayless' menu includes specialties such as hand-crafted tortas, tacos, salads, fresh-made guacamole and classic Mexican braised meat entrees, all crafted with his time-honored recipes.
Homecoming:

Florida Kitchen

and Southern Shine is celebrity Chef

Art Smith's

new restaurant opening in summer at Disney Springs. The James Beard Foundation award winner was born and reared in the town of

Jasper, Fla.

, and after 25 years of preparing award-winning meals for celebrities and heads of state and appearing on television, he is making Florida his home once again. The rustic-chic restaurant will feature Southern classics and whimsical cocktails, punches and coolers.
STK planned to open in early in the year, an upscale steakhouse that blends two concepts into one—the modern steakhouse and a chic lounge. Features include a live DJ, high-energy atmosphere and a sleek environment designed to encourage guests to interact and mingle.