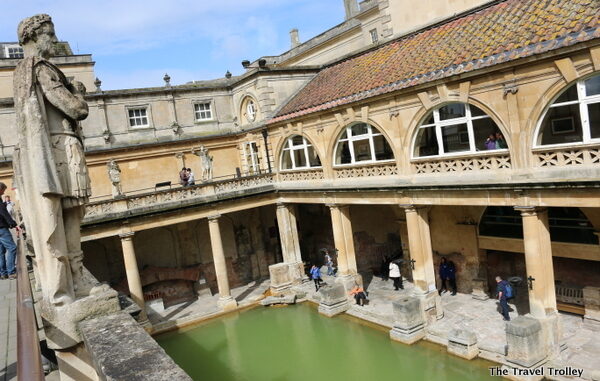 CIE Tours International has awarded the Roman Baths in Bath, England, with an Award of Excellence.
The honor is given based on visitors' ratings and is bestowed to hotels and visitor attractions in the United Kingdom that receive at least a 90 percent, according to a news release from the Roman Baths. It marks the third consecutive year the popular historic attraction has received the honor.
A tourist destination since the city's founding during Roman times, the natural hot springs were used long before the Romans under Emperor Claudius invaded Britain starting in 43 AD. Archaeological evidence shows human activity around the springs dating to 8,000 BC, and the ruins today stand at the center of this historic city of 88,000.
"The Roman Baths receives thousands of visits from CIE Tours clients every year, nearly all of them from north America," Patricia Dunlop, the Bath & North East Somerset Council's commercial manager at the Roman Baths, said in a news release."Only a small proportion of the attractions visited receive the award and it is a tribute to the high standards maintained by the whole team that these visitors have consistently rated the experience at the Roman Baths so highly."
Located roughly 100 miles west of London, Bath is a popular destination for a day trip. Bath today is home to roughly 80,000 residents and sees more than 4.4 million visitors annually.
"Our visitors from North America are accustomed to very high levels of service in hospitality and to achieve an above 90 percent rating from them is very meaningful," Brian Stack, managing director of CIE Tours International, said in a statement.