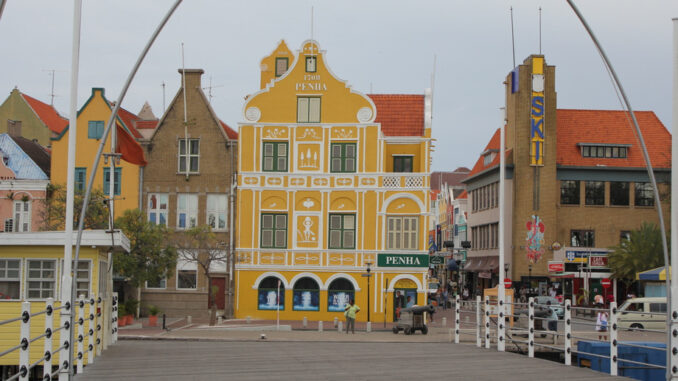 More people are visiting the Dutch Caribbean island of Curaçao, new numbers suggest.
The 122,074 visitors to the island in the first quarter of 2015 represents a 13 percent increase over a year ago, according to a report in the Caribbean Journal. According to the Curaçao Chronicle, new JetBlue service from John F. Kennedy International Airport in New York to Curaçao has helped draw visitors to Curaçao, a member of the ABC islands along with Aruba and Bonaire.
Located off the coast of Venezuela, Curaçao — or Dushi Korsou, as the locals call it — was a part of the Netherlands Antilles until 2010. The island's name, according to one theory, is derived from Spanish and Portuguese words meaning healing or heart.
The picturesque island is known for its colorful buildings that line the waterfront of Sint Anna Bay in Willemstad.
On one side is Punda, which translates into "The Point" and is recognizable because of the array of colorful buildings that stand along the waterfront. Here, the earliest settlers built a fort to protect the island from invaders.
Across the harbor is Otrobanda, which means "other side." The two sides are connected by the Queen Emma floating bridge, a famous floating pontoon bridge that first opened in 1888. Throughout the day, the bridge — nicknamed "The Old Swinging Lady" —swings out of the harbor, allowing ships to enter or exit the bay.
According to the Caribbean Journal, Aruba and Cuba are the only Caribbean countries that had a higher increase in visitors in the first quarter. Arbua saw a 20.2 percent increase over a year ago, the outlet reported.