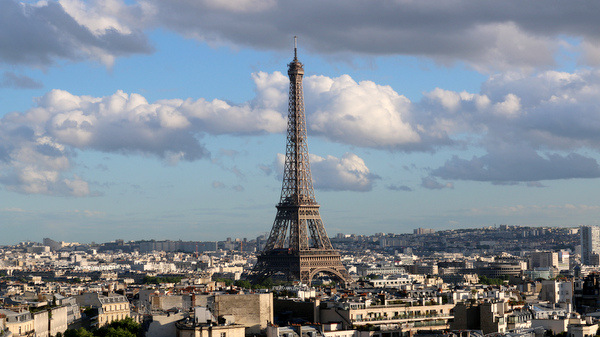 The Eiffel Tower on Friday closed for about six hours as employees protested an increase in pickpockets, according to media reports.
The Tower re-opened by about 6 p.m. local time.
The Eiffel Tower is one of the most popular tourists attractions in the world. An estimated 7 million people visit the 126-year-old landmark.
"It is a growing problem. There were always pickpockets at the Eiffel Tower but now we are really facing an organized group," The Associated Press quoted Eiffel Tower employee Denis Vavassori as saying.
Pickpockets have been a major problem in the around around the Eiffel Tower. Just about every major tourist attraction in the city, including churches, museums and the famous Eiffel Tower, prominently feature signs urging tourists to beware of pickpockets.
"We had booked reserved tickets. We are quite disappointed," Agence France-Presse quoted one tourist as saying."They have every right to go on strike. But they should warn the public in advance."
Last year, Chinese police said they would start patrolling popular tourist destinations in Paris this summer in a bid to safeguard Chinese tourists visiting the French capital city.
Staffers at the Lourve went on strike in April 2013 over concerns about pickpockets, forcing one of the world's most popular museums to shut down for a day. Last year, for example, Paris authorities dispatched hundreds of police to guard the city's major tourist monuments "because of an influx of criminal gangs from eastern Europe," the Daily Mail reported at the time.