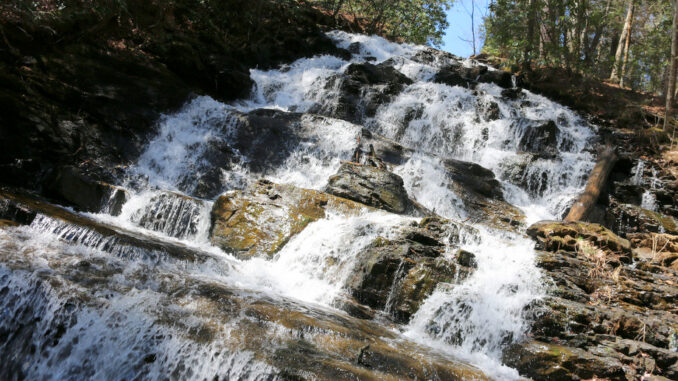 BLAIRSVILLE, Ga. — The scenic Vogel State Park, situated in the Chattahoochee National Forest at the foot of Blood Mountain, maintains a special place in the history of Georgia State Parks.
The park, located about 11 miles south of Blairsville, was one of the first state parks when the system launched in 1931. Indian Springs State Park, said to be one of the oldest state parks in the nation, was the other.
The centerpiece of the 233-acre park is Lake Trahlyta, which the Civilian Conservation Corps created in 1935 with the construction of Lake Trahlyta Dam on Wolf Creek. Today, hikers can cross the dam, which measures 52 feet high and 600 feet long.
A spur off the main trail provides park visitors with nice views of the 110-foot-tall Trahlyta Falls.
The man-made lake is named for an Eastern Band of Cherokee princess. Princess Trahlyta is said to have lived in the area and is buried in a grave near the intersection of U.S. Highway 19 and Georgia Highway 60.
August H. Vogel and Fred Vogel Jr., heirs to the Pfister & Vogel Leather Co., donated the land to the state in 1927.