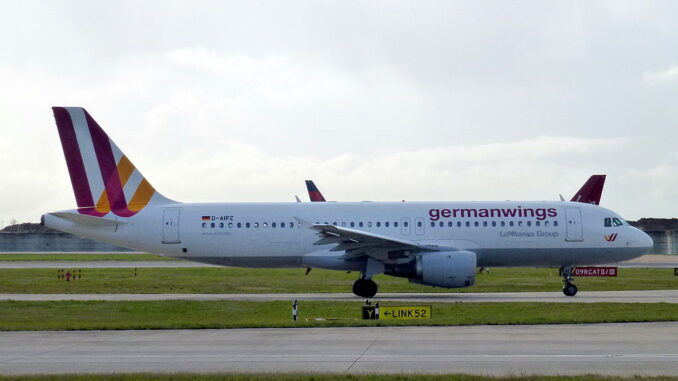 A Germanwings Airbus A320 with 150 people on board crashed Tuesday over southern France after the plane suddenly and inexplicably dropped more than 30,000 feed in a matter of minutes, according to news accounts.
According to media reports, there were likely no survivors, but a cause of the crash was not immediately clear, though officials seemed to rule out terrorism. The airplane's black box has been recovered.
The plane, with 146 passengers, was traveling from Barcelona, Spain, to Dusseldorf, Germany, according to a Fox News Channel report. The crash site, in a remote part of the French Alps, was approximately half way between Barcelona and Dusseldorf.
As it was flying over the town of Barcelonnette, the plane apparently dropped from 38,000 feet to about 6,800 feet, Fox News Channel reported. There were conflicting reports about whether the airliner issued a distress call before the crash.
"It surprises me, that this aircraft flying from Barcelona to Dusseldorf, would have been at low altitude because nobody goes low in the Alps unless you are landing at Zurich or Geneva," Sky News quoted Capt. Mike Vivian, former Head of Flight Operations at the Civil Aviation Authority, as saying. "So something catastrophic has either taken place or there has been a major emergency. If it was the second it would probably have been preceded or consistent with a radio call."
Germanwings is a low-cost carrier owned by Lufthansa.