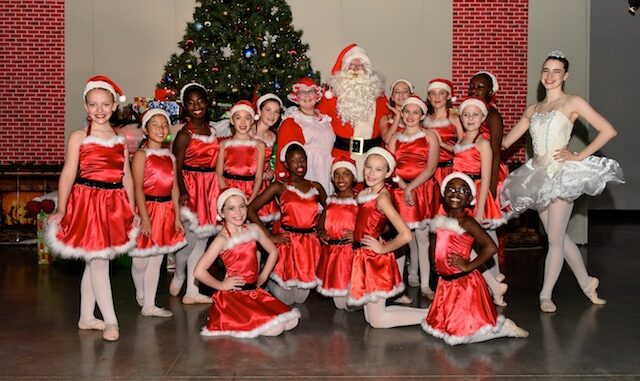 KENNESAW, Ga. — More than 500 people turned out Saturday for the Southern Museum of Civil War & Locomotive History's popular Polar Express Adventure.
Museum-goers who braved weather outside that was frightful were transported into a warm atmosphere that was just delightful.
Santa Claus and his elves brought the magic of the North Pole to Kennesaw, setting up their temporary workshop in the Museum. The evening began as a train conductor and a hobo greeted guests, and visitors spent the evening making holiday crafts, watching elves make toys and meeting with Santa to share their Christmas wish lists.
"Tonight was all about fun, and even a cold and rainy evening couldn't deter visitors from stepping into the holiday spirit," said Sara Wilson, the Southern Museum's event coordinator.
"Kids of all ages enjoyed the hands-on opportunity to make unique Christmas crafts, write letters to Santa and interact with the jolly man himself," Wilson said. "Polar Express Adventure always proves popular among Metro Atlanta families, and we look forward to being a part of our visitors' holiday traditions for many years to come."
In addition to mingling with elves and Santa, guests enjoyed a holiday-themed model train layout on display during the event. To see more pictures from the event, please visit the Museum's Facebook page.
The Museum's next event is "Trains, Trains, Trains." The fifth annual installation of the highly popular event is scheduled for Jan. 24, 2015.