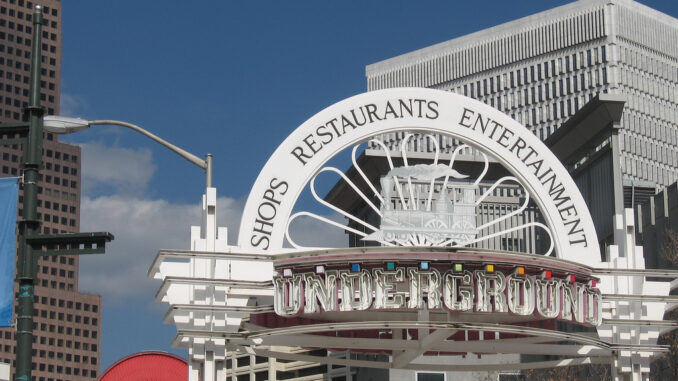 ATLANTA — The city of Atlanta is selling Underground Atlanta to a South Carolina-based real estate investment company for $25.8 million, city officials said last week.
WRS has developed more than 30 shopping centers and other developments. The company was selected following a competitive Downtown Development Authority (DDA) bid process.
Located in the Five Points area of Atlanta, Underground Atlanta first opened in 1969 as a retail and entertainment complex. The destination was developed beneath viaducts that were built over the railroad lines that ran through the heart of the city.
"The sale of Underground Atlanta is another milestone in the revitalization of our downtown corridor," Atlanta Mayor Kasim Reed said in a statement. "WRS Inc. brings a high level of expertise and strong track record of successful developments to an area of the City in need of a fresh approach. Based on the city's track record with Ponce City Market, the Lakewood Fairgrounds (now EUE Screen Gems) and Buckhead Atlanta, I am confident that we will succeed in transforming Underground Atlanta into a vibrant component of our city's commercial business district."
WRS is planning to include mixed-use retail, including a grocery store, and housing as part of the $150-200 million redevelopment. Selling Underground Atlanta is expected to save the city $8 million annually, according to a news release.
"WRS, Inc. is committed to leveraging Underground Atlanta as a catalyst for long-term economic and social sustainability in downtown Atlanta," Scott Smith, president and CEO of WRS, said in a news release. "Development plans for the site will create a community rather than a destination, making Underground Atlanta a place where people can live and shop every day."