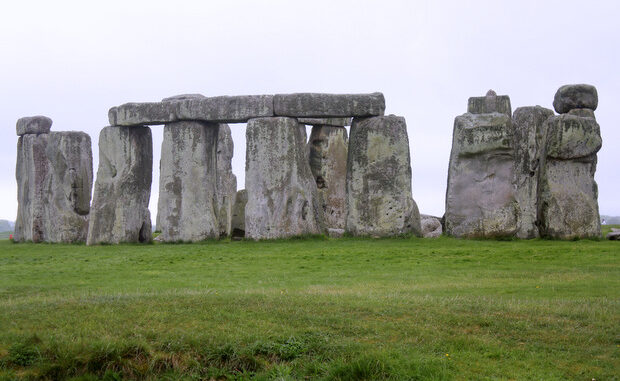 SALISBURY, England — For many, a visit to Stonehenge is an absolute must on a trip to England — and for good reason.
Like Big Ben in London, Stonehenge is one of the country's most recognizable symbols. It's a mysterious, yet alluring site that defies our collective explanation and even total understanding.
Despite centuries of study and exploration, no one can give with 100 percent certainty the history of Stonehenge. New theories are floated almost as frequently as the afternoon tea is poured, yet there is no single agreement on when the monument was built or why.
But, that's a huge part of the draw. That's what keeps tourists from across the globe flocking back to this Neolithic monument.
To be sure, Stonehenge is one of the most famous monuments on the face of the Earth. Nearly a million people visit the monument every year.
"Stonehenge is popular because it's big, simple, inexplicable and it's got great PR," said April Masini, an advice columnist. "Tourists always want to check things off their travel to-do lists, and when going to England, Stonehenge and Big Ben are probably on most people's lists.
"They're a lot easier to comprehend, ironically, than Parliament or British Theatre, which are just as unique," Masini said. "The aura of mystery makes Stonehenge less intellectual and therefore, more accessible than some British attractions. In fact, for many tourists, it's on par with crop circles and Roswell's Area 51. It's also a fabulous photo op that's unique."
As the shirt in the gift shop says, "Stonehenge Rocks."