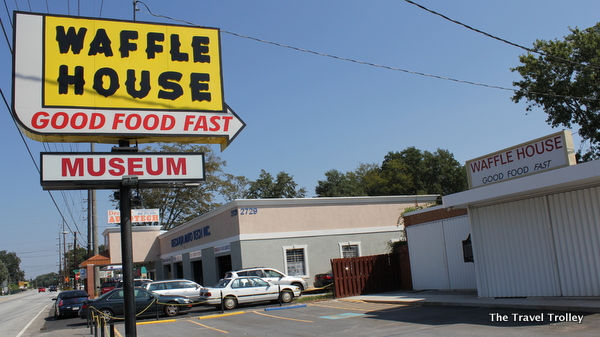 AVONDALE ESTATES, Ga. — On Labor Day in 1955, two neighbors — Joe Rogers, Sr. and Tom Forkner — opened the very first Waffle House restaurant.
"We never dreamed that Waffle House would be as big as it is today when we opened our doors in 1955. In the beginning, we thought we would open about 10 locations and then go fishing," Rogers, Sr. said in a news release.
With more than 1,650 Waffle House locations in 25 states, the Waffle House is an institution and a cultural icon. But, the greasy legacy began nearly sixty years ago in a humble building along E. College Avenue in Avondale Estates.
"I'm proud that we began this journey 57 years ago in my home town of Avondale Estates, and we are fortunate to still be part of this great community with the Waffle House Museum," Forkner said in a news release.
Earlier this month, the Georgia Historical Society placed a marker outside the original restaurant.
"During the past fifty years, Georgia has played an important role in the development of our nation's economy," W. Todd Groce, president and CEO of the Georgia Historical Society, said in a news release. "The Georgia Historical Society is pleased to be able to install this historical marker about the founding and growth of one of our state's most significant and legendary corporations, Waffle House, and the crucial role it has played in fueling the American economy."