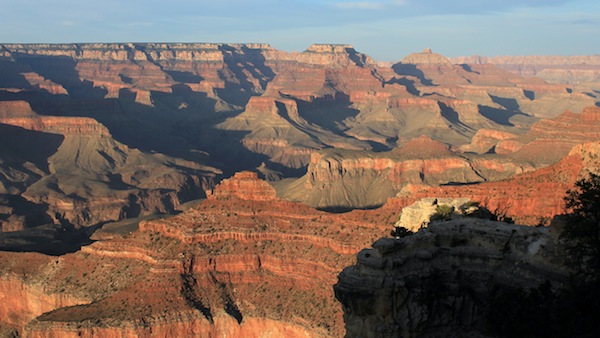 GRAND CANYON, Ariz. — There really aren't any words to aptly describe that first glimpse of the Grand Canyon.
Massive? Mind-boggling? Grand?
All true, yet they just don't do justice to that first experience of seeing the Grand Canyon.
Carved by nature over millions of years, the sheer magnitude of the canyon is hard to fathom. Trying to capture a picture of the canyon's beauty is equally as challenging.
John Wesley Powell was right when he said: "The wonders of the Grand Canyon cannot be adequately represented in symbols of speech, nor by speech itself. The resources of the graphic art are taxed beyond their powers in attempting to portray its features. Language and illustration combined must fail."
There are an endless number of places to stand and gaze upon the beauty of the canyon. And, it seems, each spot is more beautiful than the one before it.
What is truly amazing, as my wife noted, is that the canyon is always changing. It will look different each time — whether it's the wind that reshapes the walls of the canyon of the way the sun shines.