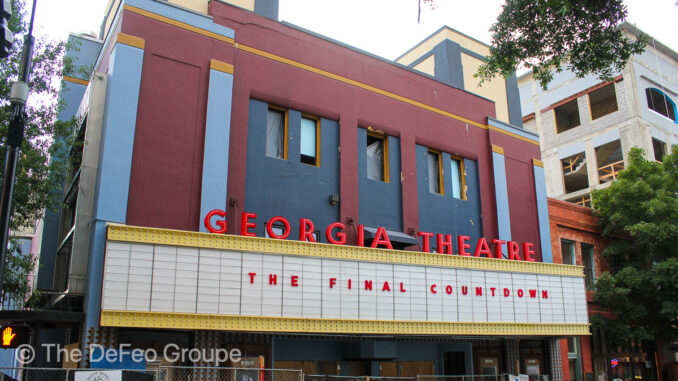 ATHENS, Ga. — The historic Georgia Theater, gutted by fire two years ago, is set to re-open Aug. 1, according to published media reports.
The building has become an Athens institution since it opened as a music venue more than three decades ago.
"The real challenge of this project was being modern and safe while keeping it historic," WXIA-TV/11 Alive quoted Wilmot Greene, co-owner of the theater, as saying. "So the exterior walls, we didn't change anything. But the interior, we had to and did change everything."
The theater was built in 1889 to serve as a YMCA. In the 1930s, the building was converted into a movie theater, and it began its run as a music venue in 1978. The Police, the Dave Matthews Band, Widespread Panic, R.E.M. and the B-52s are among the acts that have performed at the Georgia Theater.
Shortly after the fire, the Georgia Trust for Historic Preservation teamed up with the Georgia Theatre to raise money to rebuild the historic structure.
The Glands, an indie rock band from Athens, is slated to be the first group to perform at the new Georgia Theater.