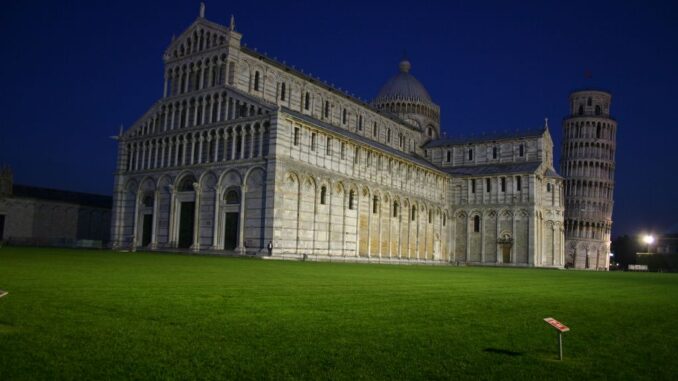 ROME, Italy — Boiling Italy down to five must-see attractions is a nearly impossible task.
But, if one could only visit a handful of the country's legendary landmarks, here are five that ought to be considered:
Leaning Tower of Pisa, Pisa
Construction on La Torre di Pisa began in August 1173, but it wasn't until workers completed three floors of the tower that its now-famous lean was noticeable. The tower was completed in 1360, and over the years, there have been many attempts to stop the tilting. At one point, officials placed lead weights at the base of the tower, but that did not fix the lean.
The Colosseum, Rome
The Colosseum is one of the world's most recognizable landmarks. This incredible building has lasted generations and is the best and most widely known symbol of Rome's past. The Colosseum could hold 50,000 people, had a retractable roof and could be emptied in a matter of minutes. The stadium is perhaps best remembered for the gladiator fights that once took place there. The Colosseum was used for 145 years until it was damaged in a fire in 217.
Duomo Santa Maria del Fiore, Florence
The crown jewel of the city is the Duomo Santa Maria del Fiore – a glorious cathedral that dwarfs most other buildings in this city. Construction of Il Duomo dates back to 1296, but the grand structure wasn't completed until 1436 – 140 years after construction began. Furthermore, the building's façade, generally described as a "neo-gothic façade of white, red and green marble," wasn't completed until 1887.
St. Mark's Square, Venice
The city center of Venice is certainly a sight to behold. Known as "The Piazza," the origins of St. Mark's Square date to about the ninth century. The Campanile (bell tower) was originally built in the 16th century, but collapsed in 1902 and was subsequently rebuilt.
It's often said that Napoleon once called the square "the drawing room of Europe."
Vatican Square, Rome (technically, an independent city-state)
Anyone who calls him or herself a student of history cannot help but be in awe of Vatican City's direct link to modern day religion. It is here that Saint Peter – one of Jesus' 12 disciples – was buried after he was crucified circa 67 AD. A number of popes are buried in the Vatican's catacombs, including John Paul II.