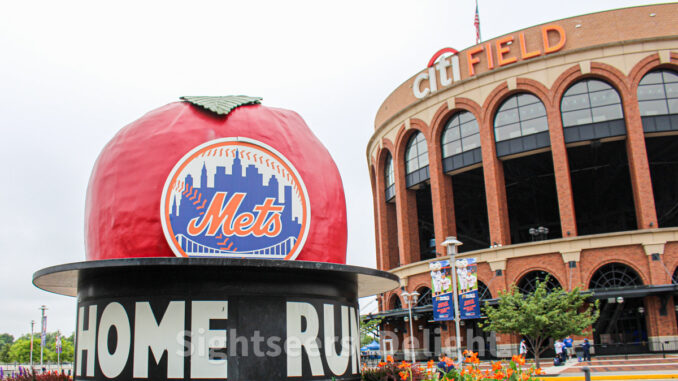 The New York Mets will induct infielder Howard Johnson, pitcher Al Leiter and broadcasters Gary Cohen and Howie Rose into the Mets Hall of Fame.
They will be inducted during a pre-game ceremony before the Mets' June 3 game against the Blue Jays.
The four new additions will bring the total membership of the Mets Hall of Fame to 34. Jay Horwitz will also be honored with the Mets Hall of Fame Achievement Award for his contributions to the organization.
"It was an honor informing each of the four new members that they were going to be inducted into the Mets Hall of Fame," Mets Owner, Chairman and CEO Steve Cohen said. "Howard Johnson was the classic combination of speed and power, with three seasons of 30-homers and 30-stolen bases. Al Leiter, who grew up in New Jersey rooting for the Mets, ranks in the top 10 in team history in wins and strikeouts.
"Mets fans are privileged to have two of the very best in all of baseball describing the action with years of institutional Mets knowledge. Gary Cohen is set to start his 35th year of calling Mets games and Howie Rose has been covering the team since 1987," Cohen added. "In addition, we are honoring Jay Horwitz, who has passionately worked for this organization for over 40 years, with the Hall of Fame Achievement Award. I'm looking forward to celebrating more Mets history on June 3."
Johnson compiled three seasons of 30-home runs and 30-stolen bases (1987, 1989 and 1991), the most in team history. He was the first switch-hitter to join the 30-30 club in major league history.
The Mets acquired Johnson from the Detroit Tigers on December 7, 1984, in exchange for RHP Walt Terrell. He was a two-time All-Star (1989 and 1991) and a two-time Silver Slugger (1989 and 1991).
Johnson ranks in the top five in franchise history in home runs, doubles, RBI and stolen bases. A member of the 1986 championship squad, Johnson finished in the top 10 in MVP voting three times, including in 1991, when he led the National League in home runs (38) and RBI (117).
With the Mets, Leiter won double-digit games for seven straight years (1998-2004). The lefty ranks in the top 10 in franchise history in wins, innings, strikeouts and quality starts. He hurled a two-hit shutout in the one-game playoff at Cincinnati in 1999.
In 2002, he became the first pitcher to defeat all 30 major league teams. Leiter was a two-time All-Star. He was honored by Major League Baseball with the Roberto Clemente Award and the Branch Rickey Award for his charitable efforts.
Cohen began calling Mets games on the radio in 1989, where he remained until moving to the SNY booth in 2006. He is the second-longest tenured Mets play-by-play announcer in team history. Cohen grew up going to Shea Stadium and was inducted into the New York State Baseball Hall of Fame in 2018. His distinct "Outta Here" signals a Mets home run. Cohen was a Dean's List student at Columbia University.
Rose has been the play-by-play voice of the Mets since 1996, moving from television to the radio booth in 2004. He started with the Mets in 1987, hosting pre-and post-game shows for Mets radio. Rose's signature, "Put it in the books," emphasizes Mets wins. He was inducted into the National Jewish Sports Hall of Fame and Museum in 2012.
Rose was also welcomed into the New York State Baseball Hall of Fame in 2019. Rose graduated from Cardozo High School in Bayside, Queens and was a fixture at Shea Stadium, later graduating from Queens College.