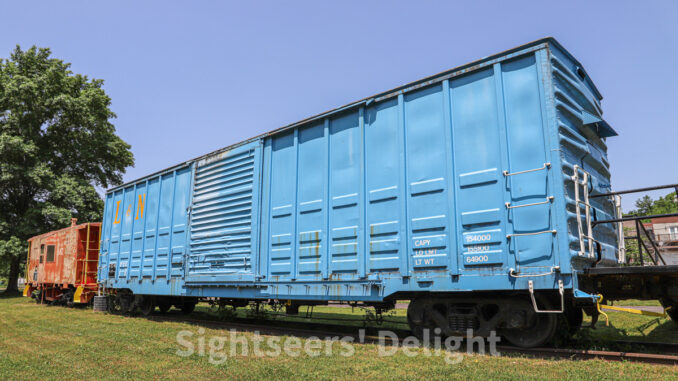 ERIN, Tennessee — In many cities with a railroad history, it's not uncommon to see a caboose or even a locomotive on display as an homage to the past.
Erin, Tennessee, has a caboose in the heart of its town. But it also has a Louisville & Nashville Railroad boxcar on display, a rarity for towns with a railroad past.
The boxcar is located in Betsy Ligon Park, which the community dedicated in October 1994. Newspaper articles suggest the community relocated it to the town to serve as a museum.
In December 1995, the boxcar was moved to its permanent home in the city. It was previously located in Gorman, Tennesse, and a newspaper article from the time suggests CSX Transportation donated it to the community.
The Memphis, Clarksville & Louisville Railroad built the tracks through the community before the Civil War. The Louisville & Nashville and the Seaboard System Railroad later operated the line, and CSX Transportation ultimately abandoned it in the mid-1980s.
The Seaboard System donated the caboose, No. 6492, to the city in early 1984, shortly before abandoning the line. It was located behind Erin's city hall.
"We're real happy to do this," the Stewart Houston Times quoted Phil Hooper, a Seaboard System vice president, saying at the time. "We're as sorry as anyone that we have to abandon this railline. Erin was built by railroad workers and has always supported us. This is the very least we can do."
According to newspaper accounts, the community also wanted the railroad to donate a locomotive, but the railroad could not do so.
A portion of the former railroad bed has been converted into a walking trail.