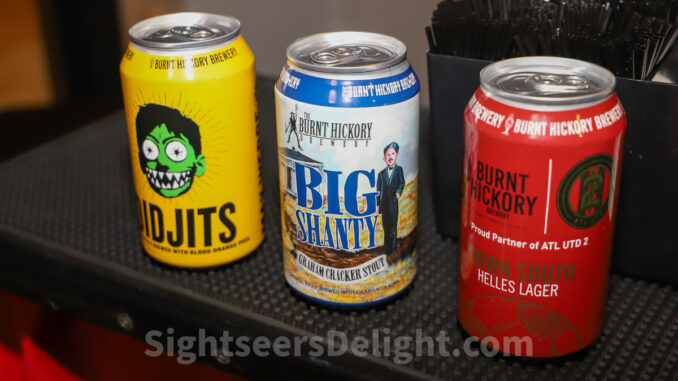 KENNESAW, Georgia — The Kennesaw Museum Foundation and the Southern Museum will host the first Southern Spirits of 2023 from 6 p.m. to 9 p.m. on Friday, February 10.
Southern Spirits will feature entry to the museum, hors d'oeuvres, live music and adult beverages. Non-alcoholic drinks will also be available at no cost.
Southern Spirits will highlight bourbon and the Kentucky Mule as the featured cocktail. Downtown Kennesaw's Pisano's Pizzeria & Italian Kitchen will provide attendees with selections of its highly-rated fare.
Jan Hollins, an award-winning professional fiber artist and member of the Brown Sugar Stitchers Quilt Guild in Atlanta, and Lawrence Sullivan, one of the leading canvas, mural and portrait artists of this generation, will showcase their works during the event. Tyler Hartley, the principal harpist of the Gwinnett Ballet Theatre Orchestra and the Georgia Philharmonic, and renowned saxophonist Ollie Patterson will perform during Southern Spirits.
Tickets are $30 for museum members and $40 for non-members. Attendees must be at least 21 years old, and non-alcoholic drinks will also be provided.
Atlanta Bonded Warehouse, North Georgia Staffing, Burnt Hickory Brewery and Savannah Distributing are sponsoring the event. To buy tickets, visit eventbrite.com/e/southern-spirits-at-the-southern-museum-tickets-464341466827.
Southern Spirits is the start of a busy social calendar for the Kennesaw Museum Foundation. Upcoming events include:
On Saturday, April 1, author Todd DeFeo, founder of The DeFeo Groupe and the publisher and editor of Railfanning.org, will lead an all-day bus tour of the historic Western & Atlantic Railroad. Tickets are $65 for members and $75 for non-members. To buy tickets, visit eventbrite.com/e/western-atlantic-bus-tour-2023-tickets-412249548497.
On Monday, July 3, Southern Spirits will return to coincide with the city of Kennesaw's Salute to America celebration. The Southern Museum and the Kennesaw Museum Foundation will announce additional details soon.
On Saturday, July 22, the foundation will support the museum's Railroad Rendezvous, an event celebrating the railroad other industrial enterprises.
For more information, visit SouthernMuseum.org.