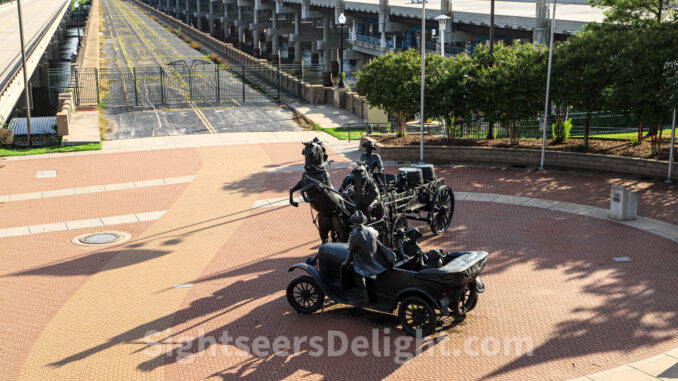 In fact, one in every two homeowners plans to travel away from home for at least one week this summer, according to Hippo's Homeowner Preparedness Report.
Whether jumping on a jet plane or road tripping with friends, leaving your home for an extended period can be intimidating. You need to ensure your home is safe when you're gone — and that means taking lots of precautions and preventative measures.
Why is it important to take preventative measures to help protect your home?
It's uncomfortable to imagine the worst-case scenario happening while you're away, but preparing ahead can help minimize the risks to your home.
Completing home maintenance tasks before you travel doesn't just help prevent accidents — it can also save you from the financial headache of covering any damages. The homeowners surveyed in our latest Homeowner Preparedness Report have already paid an average of nearly $4,000 per household in unexpected home repairs in 2021.
When you stomp out potential problems by being proactive, you'll keep home repairs at bay, minimize your financial burden, and feel greater peace of mind when traveling.
According to Hippo's Homeowner Preparedness Report, of those who plan to travel this summer:
83% plan to check that all locks and gates are working properly before the trip
51% plan to activate security systems or alarms
13% plan to set up smart leak detectors
13% plan to set up a smart lock to offer remote access
Activate preventative smart tech to protect your home
Smart technology is a valuable resource for a homeowner. According to Hippo's Homeowner Preparedness Report, homeowners who plan to travel this summer plan to activate smart home devices primarily for convenience (57%) and security (56%).
Certain devices help prevent common home issues from becoming bigger, more expensive problems. Water leaks, for example, can cause severe damage to your home, especially when left unattended, but smart leak detectors can help. You can place smart leak detectors in areas where water is known to pool, such as the basement or under your sinks, then get alerts to your phone if anything goes wrong.
At Hippo, we believe in the protective benefits of smart home technology, which is why we offer eligible customers complimentary smart device kits from our partners SimpliSafe, Ring, and Notion.
If you don't already have smart tech installed, we recommend equipping your home with the following devices before you travel:
Security system (such as Ring, SimpliSafe or Notion)
Smart leak detectors
Smart thermostat
Smart lock with remote access
Four tips to prepare your home before traveling
Try these four strategies for better home protection before you travel:
Protect your home from seasonal hazards – Proactive prevention and upkeep keep your home in good condition all year long — and help prevent damage and disasters. After cleaning your home for a trip, review Hippo's seasonal maintenance checklist and take the time to prepare your home for summer conditions. Depending on where you live, that might involve clearing brush for wildfires, checking your eaves for wasp nests, or changing out your air conditioning filters.
Activate smart devices and test systems before you travel -One of the advantages of installing digital smart devices is that you can stay connected when you're away. It's important to set up, activate and test before leaving to ensure all devices are working properly. If you don't know where to start, Hippo provides a complimentary smart home sensor kit with every eligible Hippo homeowners policy.
Do a walkthrough of your Home – Before heading out on your trip for the summer, do a final walkthrough of your home to tie up any loose ends and tighten your security.
Adjust your AC / heating system, turn off your water, put lights on a timer and check your security system. It's also a good idea to note your home's condition and compare once you return from your trip.
Take care of small repairs – Address any easy repairs before you leave so they don't turn into bigger problems. Think of tightening your faucet or patching a siding crack. If you need guidance or suggestions, Hippo's team of Certified Home Care professionals is on hand to give DIY maintenance and repair advice.
Make sure your home is prepared to handle your summer plans. Taking a few simple steps before you travel this summer can keep your home protected – and give you peace of mind while you're away.
Click here to learn more, or take a 60-second homeowners insurance quote today.