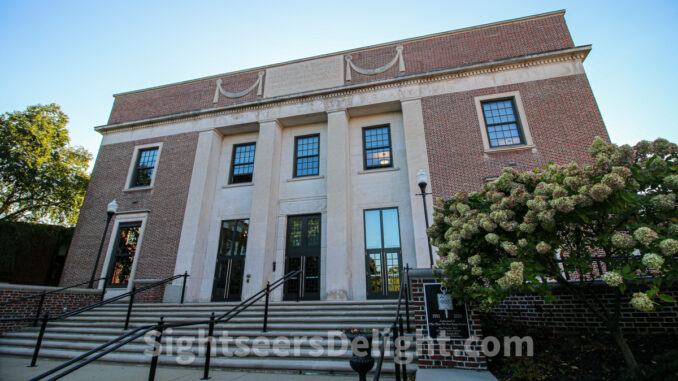 GRANVILLE, Ohio — The William Howard Doane Library is arguably the centerpiece of Denison University's Academic Quad.
The library, constructed using Harvard brick "laid in Flemish bond with Bedford limestone trim," opened in 1937. Its design details draw from Georgian design, while its facade "mimics that of the south front of the Petit Trianon in the Garden of Versailles."
The library, named in honor of a Denison benefactor, opened in September 1937. On October 16, 1937, Denison President Avery Shaw presided over the formal dedication of the building.
The library was extended over the years. The "stacks" were added in 1957, while the Seeley G. Mudd Learning Resources Center was added in 1981.