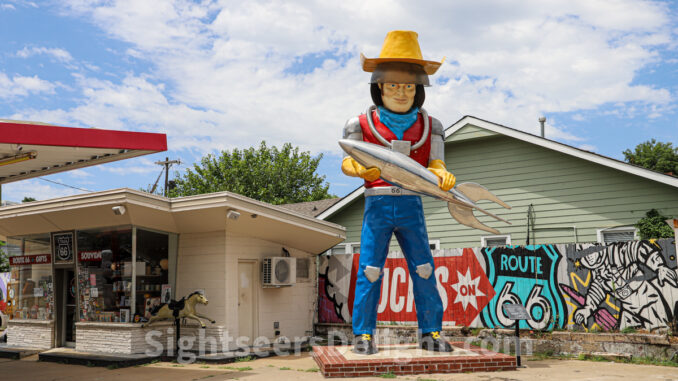 TULSA, Oklahoma — Perhaps the true mark of a destination should be how photographable it is.
Luckily, Tulsa benefits from equal parts historic and kitschy. Its location along Historic Route 66 no doubt helps.
First-time visitors to "T-Town," sometimes known as "The 918," would be remiss if they didn't take a quick gander of two highlights: the Golden Driller, a 75-foot-tall statue of an oil worker that is said to be the sixth-tallest statue in the United States, and Buck Atom's Cosmic Curios on 66, a Route 66 souvenir shop.
There are even more kitschy icons like the Blue Whale of Catoosa.