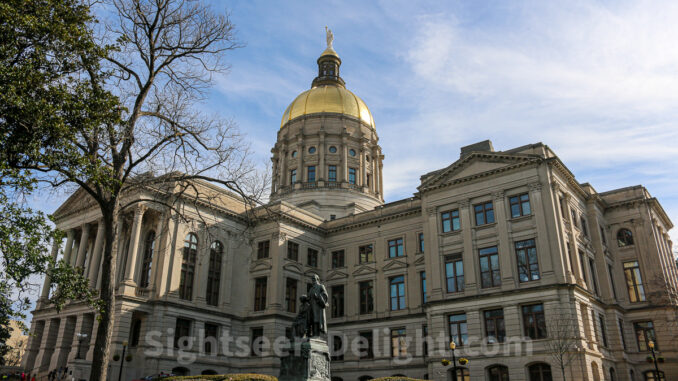 (The Center Square) — Georgia Gov. Brian Kemp is poised to extend the state's moratorium on its gas tax, The Center Square has confirmed.
Kemp, a Republican, is set to announce the extension on Wednesday, possibly for another month. A current gas tax suspension expires on Aug. 13.
The news comes as gas prices in Georgia continue to drop but remain higher than they were a year ago.
This week, AAA said the average price for a gallon of regular unleaded gas in Georgia averaged $3.77. While the price is 13 cents less than a week ago and 59 cents less than a month ago, it is 81 cents higher than last year.
In mid-March, Kemp signed House Bill 304 to suspend the state's motor fuel tax through May 31. The governor subsequently extended the moratorium through July 14 and signed the most recent executive order to suspend gas tax collections on July 1.
Democrat Stacey Abrams, who is challenging Kemp in November, has called for the state to suspend collecting the gas tax for the rest of the year.
Georgia collects 29.1 cents a gallon on gasoline and 32.6 cents a gallon on diesel fuel. Georgia typically collects about $170 million per month from the gas tax.
This article was published by The Center Square and is republished here with permission. Click here to view the original.