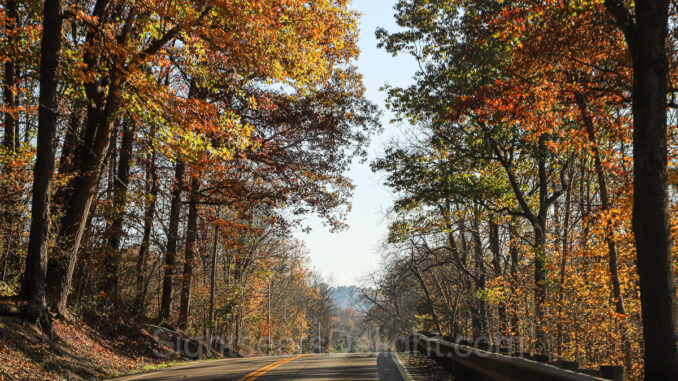 COLUMBUS, Ohio — I will readily admit I forget how pretty a drive through Ohio can be.
Too many times recently, my trips to Ohio have kept me in and around the Columbus area.
There is nothing wrong with Columbus. But there is so much more to the "Heart of it All" worth exploring.
On my most recent trip to Ohio earlier this month to visit some dear friends, we decided to wander toward Amish Country. The decidedly delightful escapade included local beer, cheese, leaf-peeping, scenic vistas and the "World's Largest Cuckoo Clock."
After enjoying the changing leaves, our first stop on the journey northward was the bucolic Millersburg. The community of about 3,200 residents in Holmes County is located about two hours northeast of Columbus.
The city is home to several antique shops, clearly a top draw for many. But I was determined to photograph the historic 1880 Holmes County Courthouse and sample the suds at Millersburg Brewing Company.
Neither disappointed.
From there, we continued our trek to Guggisberg Cheese Factory on the outskirts of town to sample some of their award-winning cheese. We took the opportunity to procure some snacks for the rest of our journey and some souvenirs to take home.
Last but certainly not least, no trip through Amish Country would be complete without allowing the "World's Largest Cuckoo Clock" in the Swiss Village-themed Sugarcreek. The 23-foot-tall clock was featured on the cover of the 1977 edition of the Guinness Book of World Records.
Every half hour, the clock's cuckoo bird emerges from the clock. An automated band emerges from the clock to join the festivities and play Swiss polka music as an automated couple dances.
As night began to descend, we journeyed back to Central Ohio. Then, there were the experiences back in Columbus. But I'll save those for next time.