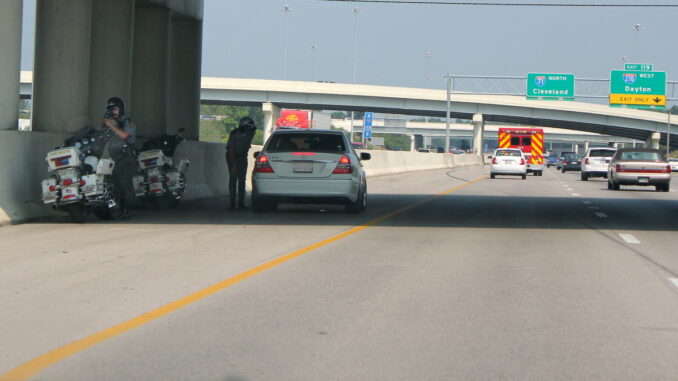 Ohio lawmakers want to strengthen the Buckeye State's hands-free law.
Proposed legislation would implement a "single swipe" policy and prohibit individuals from holding or physically supporting an electronic wireless communications device. The bill would allow for certain exceptions.
According to the Ohio State Highway Patrol, between 2013 and 2019, there were more than 91,000 distracted driving crashes in Ohio. There were more than 47,000 injuries and 305 deaths in those wrecks.
"A recent survey found that distracted driving is overwhelmingly the number one concern for Ohio drivers," state Rep. Cindy Abrams, R-Harrison, said in a news release. "The goal of this bill is to make our state a safer place to travel and reduce the amount of deaths and injuries on our roads.
Currently, 44 states have passed various distracted driving laws. Abrams contends within two years of passing and enforcing distracted driving legislation, statistics reflect a consistent reduction in traffic deaths throughout these 44 states.