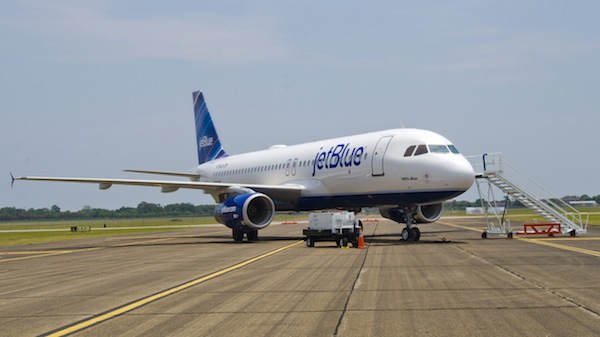 The Federal Aviation Administration (FAA) wants to slap a jetBlue passenger with a $14,500 penalty for not wearing a face mask and consuming alcohol he brought on board.
According to an FAA news release, the passenger was on a Dec. 23, 2020, jetBlue Airlines flight from John F. Kennedy International Airport (JFK) in New York to the Dominican Republic. The feds allege the passenger "crowded the traveler sitting next to him" and "spoke loudly" in addition to refusing to mask up.
A flight attendant warned the man that the airline's policies required him to wear a face mask and twice warned him that FAA regulations prohibit passengers from drinking alcohol they bring on board an aircraft, the FAA said.
A flight attendant issued the passenger a "Notice to Cease Illegal and Objectionable Behavior." The cabin crew notified the captain twice, and the captain declared an emergency and returned to JFK.
The plane landed 4,000 pounds overweight due to the amount of fuel onboard.
The passenger has 30 days to respond to the agency.