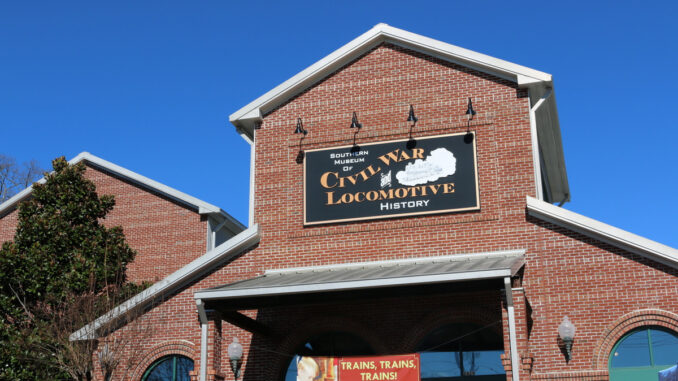 KENNESAW, Georgia — The Kennesaw Museum Foundation and the Southern Museum of Civil War & Locomotive History are launching a series of exclusive events for museum members.
"While we're disappointed the pandemic has forced us to cancel many of our popular events, we know people are still interested in visiting the museum and exploring history," Southern Museum Executive Director Dr. Richard Banz said. "We've found we can offer special events for our members in a manner that allows them stay safe while enjoying all the museum has to offer."
To comply with social distancing requirements, some events require reservations. For events that do not require a reservation, non-members may purchase a membership the day of the event and attend.
The Southern Museum is planning to announce additional events for the remainder of 2021. Due to the uncertainty of the pandemic, all events are subject to change or cancellation.
For more information about Southern Museum events or to make a reservation, visit southernmuseum.org/calendar​. To become a member, visit southernmuseum.org/individual-membership.
Model Railroading Fun
9:30 a.m. to 4:30 p.m. on Jan. 29 and Jan. 30
The Southern Museum will display various model train layouts not generally on display for member model train lovers of all ages. No reservation is required.
Book talk with Author Todd DeFeo
1 p.m. on Feb. 6
Author Todd DeFeo will present information from his books as part of a presentation titled "If you don't succeed, try again … One community's 'success" with the railroad.'" The talk focuses on Clarksville, Tennessee, and its experiences building the Memphis, Clarksville & Louisville and Indiana, Alabama & Texas railroads and how it differed from communities along state-owned Western & Atlantic Railroad. Reservations are required.
Stories and Songs with KSU Tellers and the cast of Thumbelina
11 a.m. and 1 p.m. on March 20
The Kennesaw State University Tellers and the cast of KSU's original children's musical Thumbelina present an afternoon of stories and songs appropriate for guests of all ages. Reservations are required.
Behind-the-Scenes with the Executive Director
10 a.m. on April 3
Southern Museum Executive Director Dr. Richard Banz will lead an exclusive members-only tour of the museum. Guests will explore areas of the museum unavailable to the public and handle select rare objects and one-of-a-kind artifacts. Reservations are required.
Member Appreciation Day
12 p.m. to 3 p.m. on May 1
Members will enjoy an afternoon of fun, face painting, bubbles, snow cones and entertainment as we celebrate you, our members. No reservation is required.
Historic Walking Tour of Kennesaw
11 a.m. and 1 p.m. on June 12
Local historian and Kennesaw Historical Society Vice President Andrew Bramlett will lead a historical walking tour of Kennesaw. Reservations are required.