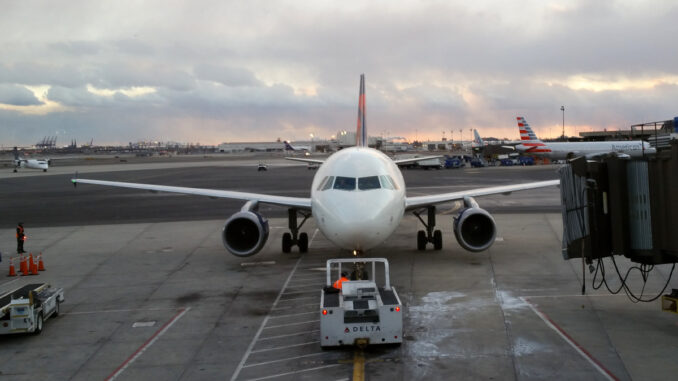 (The Center Square) – Arizona Attorney General Mark Brnovich is the lead signer on a letter sent to Congress Thursday from 40 attorneys general asking that consumer protection measures be included in new airline bailout legislation.
The letter was signed by a bipartisan coalition of attorneys general from 36 states, as well as from the District of Columbia, Guam, the Northern Mariana Islands and Puerto Rico.
"Even though the airlines have already received billions in taxpayer bailouts, customers continue to have problems when it comes to their policies," Brnovich said in a statement. "It's time to give states the authority to enforce consumer protection laws to ensure everyone plays by the same rules and is held accountable."
The letter asks for three specific items to be included in any bills giving airlines additional money or in separate legislation as soon as possible:
Require carriers that receive federal financial relief to provide full refunds to customers who voluntarily cancel their flight reservations for reasons related to the coronavirus.
Strengthen existing laws requiring refunds for flight cancellations to be remitted in full and according to federal law, and prevent delays in the issuance of refunds or expirations that effectively cancel the value reimbursed.
Authorize state attorneys general to enforce federal airline consumer protection laws, thereby broadening violation enforcement beyond a single federal agency.
Passenger and cargo airlines received nearly $60 billion in stimulus funds under the Coronavirus Aid, Relief and Economic Security (CARES) Act, and Congress is considering giving the industry an additional $28 billion to prevent layoffs and furloughs.
The CARES Act also prevented worker furloughs through Sept. 30 and prohibited buy backs of airline stock and the issuance of shareholder dividends until the loans are repaid.
"Since the passage of the CARES Act, the attorneys general note that consumers continue to experience issues with certain airlines," Brnovich said. "Consumer complaints range from failure to expeditiously refund customers, as required by law, when flights were cancelled or significantly delayed, to failing to provide customers a means to promptly redeem vouchers or credits; and to not providing a reliable way for customers to resolve such problems."
The letter also notes that if state attorneys general are not given the dual enforcement capabilities, then the federal government should provide a "more transparent and robust customer complaint process."
According to Brnovich's office, the National Association of Attorneys General has endorsed the letter as an official policy position, something it generally does less than a dozen times per year.