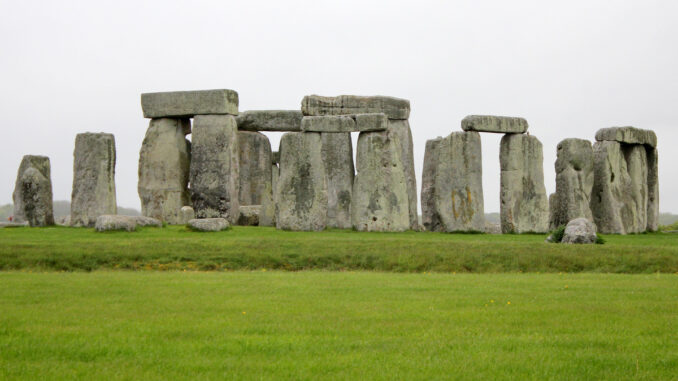 I feel like people are down on a visit to Stonehenge.
More than one person told me to skip it, which was surprising to me, I readily admit. But, I could not, in good conscience, do so.
It was on my itinerary from the beginning, and I do not regret it.
Admittedly, Stonehenge, which was added to UNESCO's list of World Heritage Sites in 1986 and is perhaps the quintessential English tourist attraction, is a bit away from London. So a visit takes some forethought.
We opted to take the train to Salisbury and catch a tour bus there to bring us the rest of the way. Stopping in Salisbury allowed us the opportunity to take in Salisbury Cathedral and also Old Sarum, two places we would not have made a point of visiting.
Based on the feedback people gave me, some visitors feel Stonehenge is underwhelming. Perhaps, given its legacy and reputation, its stones could never be large enough to meet people's expectations.
But, I found the visit to be both fascinating and informative. A relatively new visitor center gives a comprehensive overview of the site and how the earlier population might have used it.
What I find so fascinating about Stonehenge is how today there is still debate about the purpose of a site built between 3000 BC and 2000 BC. Thousands traipse across the often cold and rainy English countryside to visit a place that no one can say with absolute certainty why a group of people built it or how they used it.
Even today, new theories emerge about the role Stonehenge played in earlier civilizations. But, don't let the debate steer your decision making.
Despite what the naysayers say, Stonehenge is worthy of exploration. The fact that we, to this day, cannot say with certainty what role it played makes it that much more enjoyable.