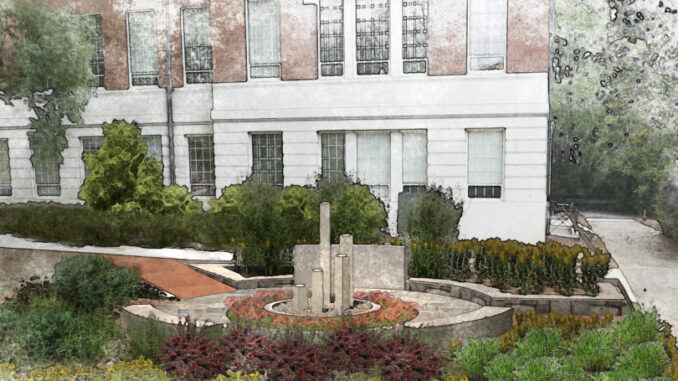 The University of Georgia has finalized the design for a memorial honoring slaves buried at Baldwin Hall on its Athens, Ga., campus.
The memorial will serve as a place of remembrance for those buried on this site in the 1800s, most of whom likely were slaves or former slaves.
Much of the granite for the monument is being donated by a nearby Oglethorpe County quarry that a black family has owned for more than a century. The quarry, part of the Millie Long estate in Carlton, will contribute more than 35,000 pounds of granite for the memorial, which will be located on the south end of the front lawn of Baldwin Hall, near Old Athens Cemetery.
The memorial, which will complement the aesthetic of the university grounds, will include an elevated fountain in the center of the memorial plaza, two granite benches facing the granite marker and a granite marker, purposefully designed with elements similar to the marker at Oconee Hill Cemetery.
Construction will begin soon, and a dedication ceremony will be held later this fall, at a date to be determined.