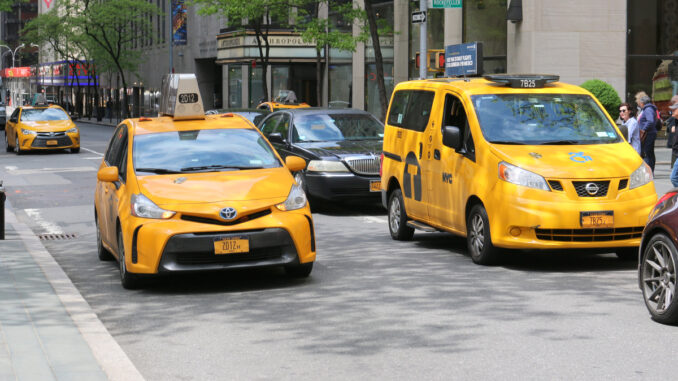 Listen to just about any business professional today, and a trend is quite apparent. Many — whether traveling for business or pleasure — prefer to book an Uber rather than flag down a cab.
Perhaps, it comes as little surprise that more people in New York City are taking an Uber than a yellow cab, an analysis by The New York Times revealed.
The newspaper found Uber experienced an average of 289,000 rides every day in July, During the same month, city cabs had 277,000 trips per day.
The news comes after another major city, London, banished Uber from operating there. The New York Times report found that half of Uber rides are starting outside of Manhattan.
Technology and taxis have previously clashed in the City that Never Sleeps.
In 2013, British startup Hailo began operations in New York City. The startup pulled out of the Big Apple the following year, but not before legal maneuvering between the technology company and the taxi industry.
German e-hailing company mytaxi subsequently absorbed Hailo.
Uber launched in New York City in 2011.