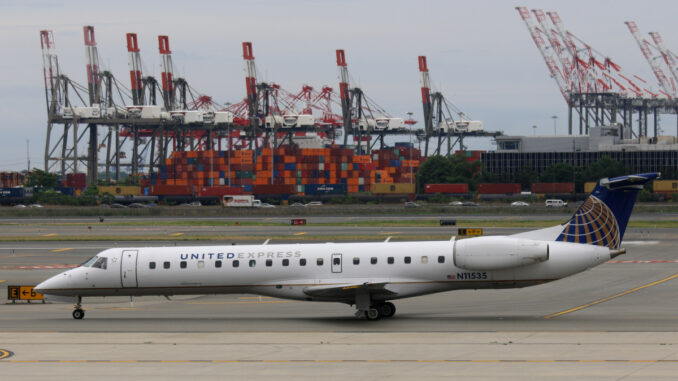 ATLANTA — ExpressJet Airlines has secured a new five-year agreement with United Airlines and is ending its relationship with Delta Air Lines, the carrier announced.
The new, five-year extension of its United Airlines ERJ145 contract, runs from Jan. 1, 2018 through Dec. 31, 2022. ExpressJet, which is based in College Park, Ga., also announced an agreement with American Airlines to transition eight additional CRJ700s to its American Eagle operation, a move that is expected to take place during the second quarter of 2018.
Meanwhile, the carrier and Delta mutually agreed to initiate the wind-down of its remaining dual-class flying agreement under the Delta Connection brand. The agreement includes 28 CRJ900s and 33 CRJ700s and was previously scheduled to expire beginning in 2019.
Aircraft financed by Delta, including all CRJ900s, will be returned to Delta beginning in the fourth quarter of this year.
This "announcement provides structural strength, visibility and positive momentum to ExpressJet Airlines," Chip Childs, Chief Executive Officer of SkyWest, owner of ExpressJet, said in a news release. "Our objective to provide a strong and successful foundation for the people of ExpressJet is central to our strategy. The execution of these new agreements is essential to finally getting ExpressJet to long-term success and profitability."
ExpressJet was founded in 1986. In 2011, the airline merged with Atlantic Southeast Airlines, an airline founded in 1979 and owned by Delta for a time.