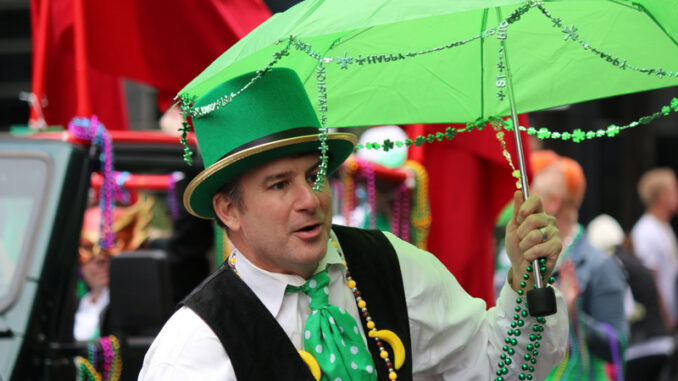 St. Patrick's Day is just around the corner, and the folks at WalletHub have named 2017's Best Cities for St. Patrick's Day Celebrations.
The site found Buffalo, N.Y., is the best place for a St. Patrick's Day celebration. Rounding out the top five are Madison, Wisc.; Boston; Cedar Rapids, Iowa; and Worcester, Mass.
Cedar Rapids and Worcester are among the top five cities in the country with the highest percentage Irish population.
Meanwhile, Atlanta; Boston; Santa Clarita, Calif.; Savannah, Ga.; and Chicago are tied with the most St. Patrick's Day parties and festivals per capita. Not surprising, Las Vegas ranks the best in highest access to bars, while New York City has the highest average beer price.
For what it is worth, WalletHub says 13 Million pints of Guinness will be consumed worldwide on St. Patrick's Day. Concurrently, revelers will spend $5.3 billion combined, roughly $38 per person celebrating.