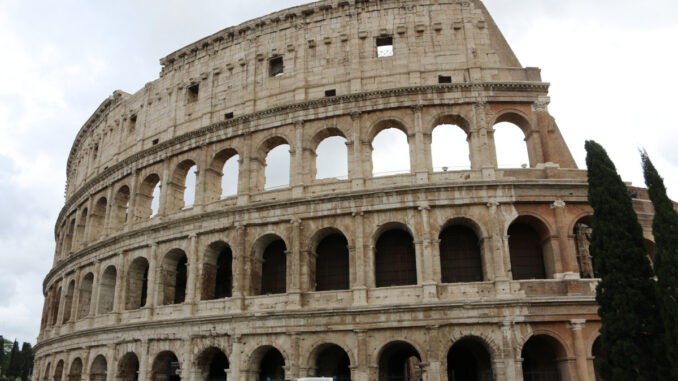 ROME — So, Rome is pretty much amazing. I mean, you're walking down the street and boom, there's the Colosseum. Ancient ruins to the left and the right.
If there are any complaints, it's that it's crowded. Everyone wants to sell you a selfie stick, a fake purse, an umbrella or some other item you have no use for or don't want. And, there are a boatload of pickpockets.
If you can get past that — and believe me, you can — you'll see that Rome is one of the greatest places on Earth. And, for good reason.
Regarding attractions, the touristy places are popular for a reason. They're all pretty amazing. But, here are a few suggestions for starters.
Colosseum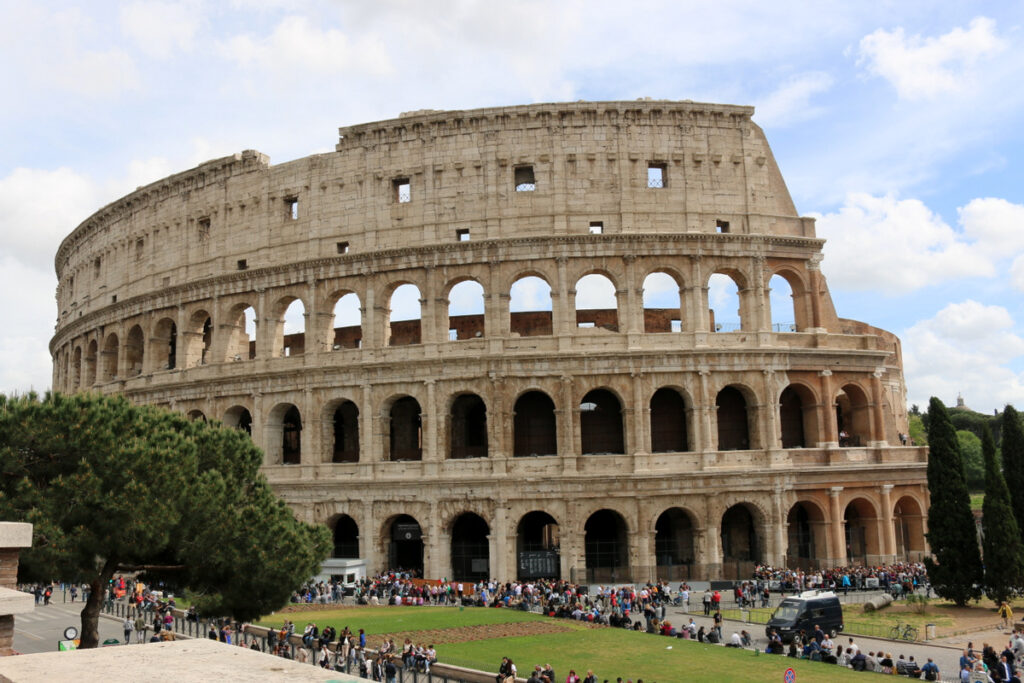 The Colosseum is such an incredible landmark. Started in 72 under Emperor Vespasian and was completed in 80 during the reign of  Titus, the structure is perhaps best remembered for the gladiator fights that once took place there. The Colosseum hosted gladiator flights until about 435, though the arena was used in other capacities until about the 6th century. Interestingly, more than one in four Italians (29 percent) say the Colosseum (or Coliseum) is their favorite location to visit in Rome.
Roman Forum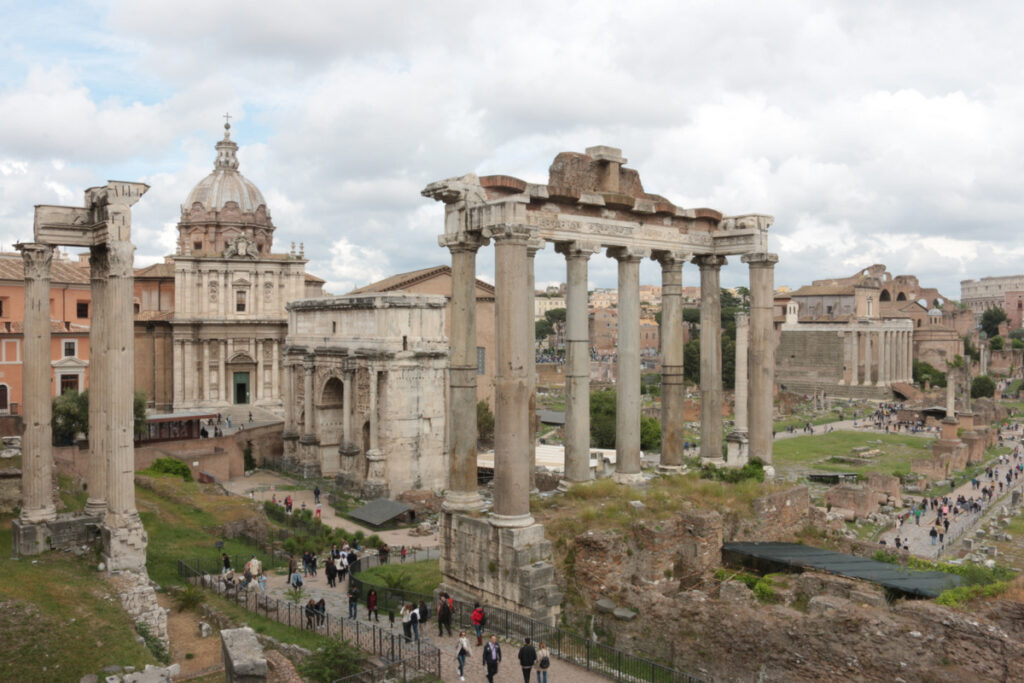 Walking through the ruins is amazing (and could take the better part of a day), but if you're short on time, there are some incredible overviews that provide pretty nice views. Try the Capitoline Museums and Vittorio Emanuele II.
Pantheon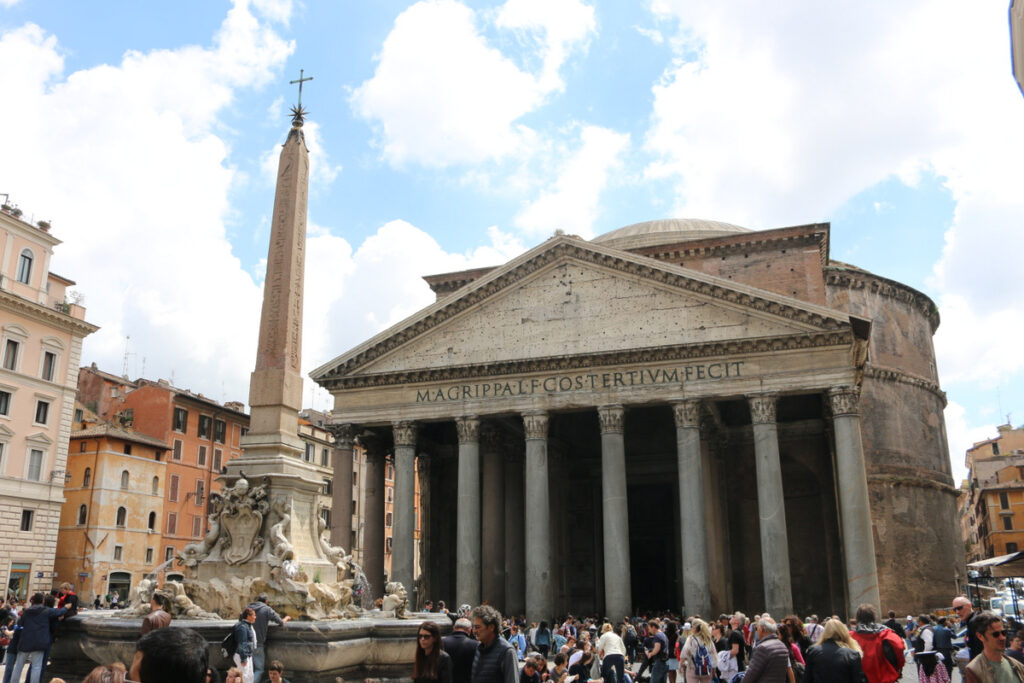 It's still the world's largest unreinforced concrete dome nearly 2,000 years after it was built. While, it's an amazing edifice, the crowds are no joke. It's worth seeing, but pe patient.
(And, as a treat for braving the crowds, there's a Grom gelato shop nearby — said to be the best gelato in Rome – get the pistachio and crema di grom!)
Capitoline Museums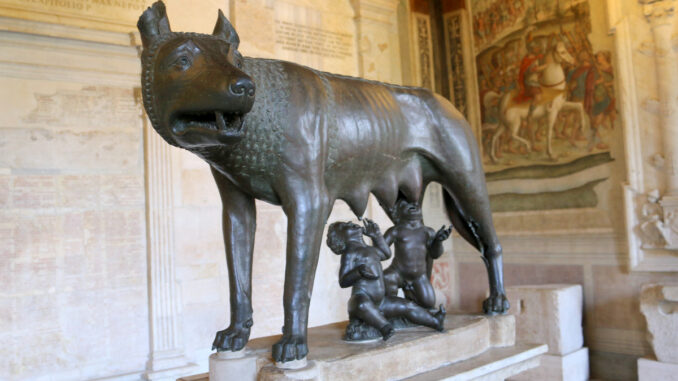 An amazing collection that is overlooked by the ruins themselves. One of the main highlights is an original Capitoline Wolf. (There's also one in Rome, Ga., that was a gift from Mussolini, but the original is more impressive.)
Altare della Patria
Altare della Patria , formally known as Monumento Nazionale a Vittorio Emanuele II and colloquially as The Wedding Cake, was built in honor of Victor Emmanuel II, the king who united Italy in 1861. There is a nice museum inside (costs extra) and the view from the top is great (you can go part way up for free, the very top costs extra). Both are worth it.
Buy the Pass
We invested in the Roma and Omnia pass (https://www.romeandvaticanpass.com). Basically, we hate to wait in lines. There is still some waiting in lines with the pass, but it's much better. Note that they do sell the Roma Pass on its own, but it won't get you into the Vatican sites or churches. The combo pass with both is definitely the way to go.
Eat Here
So, cacio e pepe is an absolute must. As is pasta alla gricia. Both are Roman dishes, and we loved them both. Regarding dinner, here are a few places we ate (and would recommend):
Velavevodetto ai Qhiriti in Prati
Osteria Nuvolari in Prati
Enoteca Del Frate in Prati