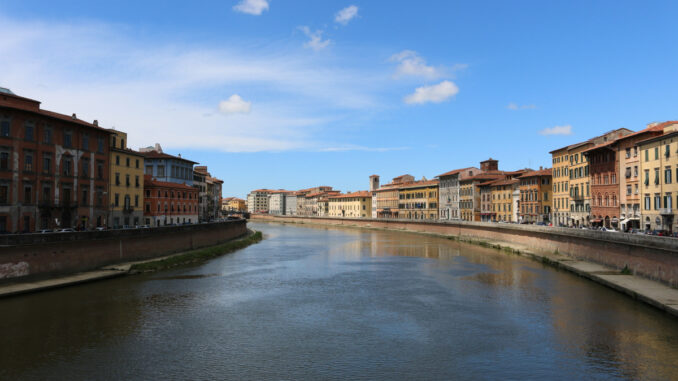 PISA, Italy — Many people head to Pisa on their Italian vacation. But, the stop is often no more than a quick swoop in for the cursory photo holding up the Leaning Tower of Pisa.
That is a real shame. There are other reasons to visit the city.
Here are a few reasons to make sure Pisa is on the itinerary of your next Italian getaway.
1. Piazza dei Miracoli (Square of Miracles) is gorgeous
Yes, most people pay attention to the Tower and nothing else, but that is a mistake. Look around. Drink in the town square.
2. The city is really pretty
If you want to get really crazy and wild, take a walking tour of the city. The view of the River Arno cutting through town is one of the top vistas in Tuscany, IMHO.
3. The Duomo is stunning
Most people who gaze upon the Leaning Tower probably realize it stands next to a massive cathedral, but many tourists probably never step inside to see the beautiful interior. That is a real shame. Architect Buscheto began work on the cathedral in 1063 or 1064, and it was completed in about 1110.
4. The baptistry is equally impressive
Built between 1152 and 1363, it is the largest baptistry in Italy. Just be sure to be inside when someone is conducting an acoustic check. That is as impressive as the architecture.
5. The tower is actually impressive
Put the lean aside for a moment. This tower is quite pretty. But, if it was a perfectly straight tower, would it ever have been this famous? Probably not. That is, perhaps, the real shame.
6. The view from the top is amazing
From the minute one steps foot inside the ground floor of the tower, it is quite apparent the tower is in fact leaning. While the climb up the stairs is itself an adventure, the view makes it all worthwhile.