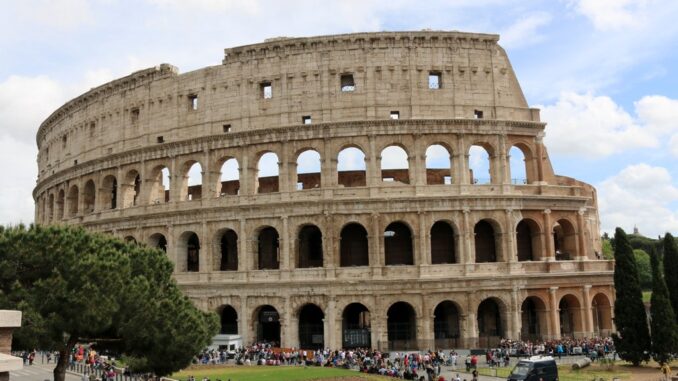 ROME, Italy — Chinese police officer have started patrolling streets around some of Italy's most famous attractions in Rome and Milan, according to published reports.
Four officers who speak Italian will patrol the streets alongside Italian officers. However, they will have limited powers and are trained to help explain procedures and local laws to Chinese tourists in Italy, the South China Morning Post reported.
The move is not necessarily a surprise given China's growing tourism clout. A GfK analysis of the Chinese market released in January revealed a 109 million outbound tourists from China in 2015; combined, they represented a retail spend of $229 billion.
"This is a cooperation project which would have been unthinkable a couple of years ago, even between European countries," CNN quoted Italy Police Chief Alessandro Pansa as saying. "It's a strategic investment which opens an important collaboration on information exchange and on resource sharing, in order to prevent the criminal and terrorist phenomena which are hurting our countries."
Italy's interior minister, Angelino Alfano, noted that Chinese tourists "would have been protected anyway, but now they will feel even more protected," The Guardian reported.
The patrols are part of a two-week experiment, The Associated Press reported. While this is apparently the first time Chinese officers have patrolled the streets of a European city, it is not the first time the scheme has been proposed.
In 2014, Chinese police were planning to patrol popular tourist destinations in Paris in a bid to safeguard Chinese tourists visiting the French capital city. The plan apparently fizzled before coming to fruition, apparently over concerns of national sovereignty.
French request Chinese police help patrol popular Paris attractions