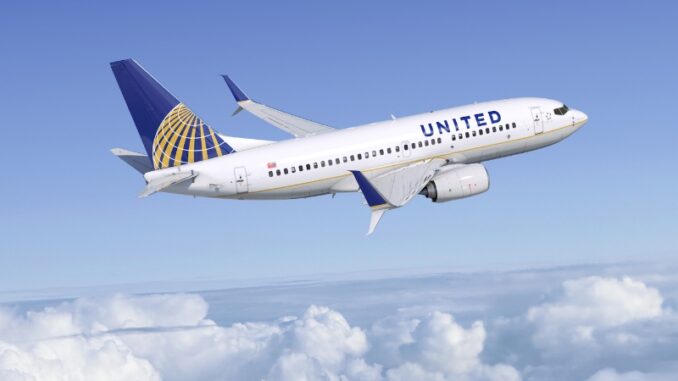 United Airlines is planning to buy 25 new Boeing 737-700 aircraft in addition to the previously announced order of 40 737-700s. United will take delivery of the aircraft beginning at the end of 2017.
United also said it will retire its 747 fleet from scheduled service by the end of 2018
The new 737-700 aircraft will enable United to continue utilizing larger, more efficient aircraft as the airline reduces the size of its 50-seat regional fleet, officials said. United expects to have fewer than 100 aircraft in its 50-seat fleet by the end of 2019.
"The new 737-700 aircraft are ideal for our fleet as we continue to reduce our reliance on 50-seat aircraft," Gerry Laderman, United's senior vice president of finance and acting chief financial officer, said in a news release. "Retiring the 747 fleet and replacing those aircraft with more customer-pleasing, current generation aircraft creates a more reliable and efficient fleet that provides a better overall experience for our customers traveling on long-haul flights."
Additionally, the airline announced that it will be converting 787 orders originally anticipated for delivery in 2020 and beyond into four 777-300ERs and five 787-9s beginning in 2017. These conversions will accommodate the accelerated retirement of the 747s while also meeting United's capacity needs.
In addition to this announcement, United currently has firm orders for 35 Airbus A350-1000s, 153 aircraft from the Boeing 737 family, 10 Boeing 777-300ERs, and 27 Boeing 787s. The airline also has firm orders for 10 Embraer E175 aircraft that United Express partners will operate.