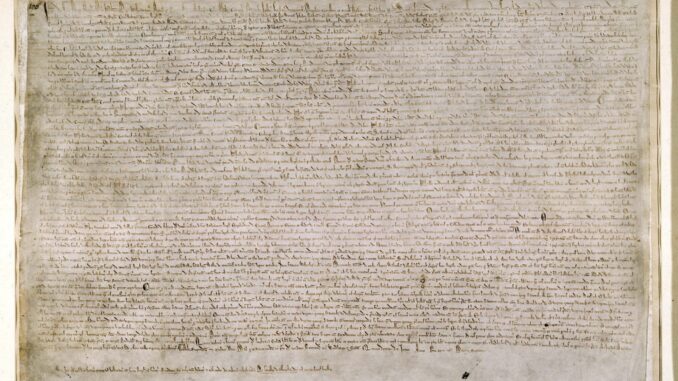 2015 marks the 800th anniversary of the sealing of Magna Carta by King John and his barons. In a story that begins and ends in England, this iconic Great Charter is championed for outlining the ideas of freedom, democracy and rule of law — it has influenced constitutional-thinking across the globe, affecting billions worldwide.
Destinations across England will celebrate this landmark anniversary throughout 2015 with new tourist trails, world-class exhibitions and a visit from Her Majesty The Queen to the historic site where the document was first sealed. Below, is a selection of what's on offer:
Magna Carta Trails
Six new self-guided trails have been launched to tell the Magna Carta story through the country's rich history and heritage. Each self-guided trail provides visitors with two to three day itineraries across the ten Charter cities and towns incorporating the Cathedral cities of the north, King John's effigy in Worcester as well as Runnymede where the document was sealed. The trails also showcase where the four original 1215 Magna Cartas can be seen in Lincoln, Salisbury and London.
The British Library
The British Library's major exhibition next year will also revolve around this historic legal document. Entitled, 'Magna Carta: Law, Liberty and Legacy', it will run for six months from 13 March and explore the history and resonance of this globally-recognised document. As part of the exhibition, two of the most fundamentally important documents in American history, the Declaration of Independence and the Bill of Rights, will leave the US for the first time and go on display in London.
Salisbury Cathedral is home to the finest of the four surviving Magna Cartas, noted for its excellent condition and written in neat business hand. In advance of the 2015 anniversary celebrations, the Cathedral has been awarded Heritage Lottery funding to re-display and re-present the Cathedral's Magna Carta in the Chapter House. It will be displayed alongside other documents from the Cathedral's extensive archive, using the latest interpretation techniques to communicate both the historic background and modern significance of Magna Carta.