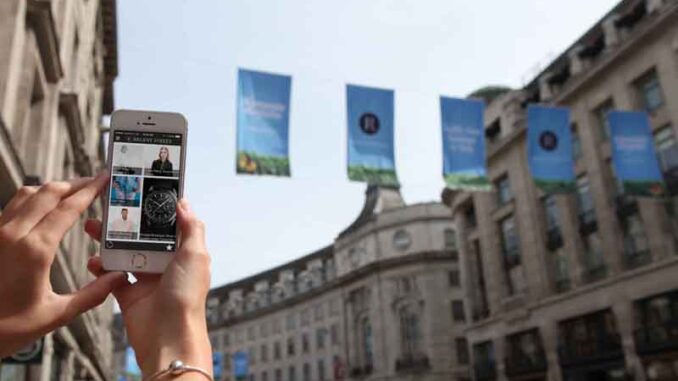 Visiting London has now become more captivating than ever with the arrival of two very innovative and useful mobile phone applications.
Regent Street App
Regent Street, one of London's major shopping streets, is one of the first to pioneer an exclusive mobile phone app that delivers personalised content to shoppers about what is on offer during their visit to London on that day. This interactive app uses Bluetooth technology to communicate with beacons in each store so shoppers can receive alerts on new products, upcoming events and exclusive offers on the day as they walk past the store. In addition, the app is also intuitive allowing individuals to customise, so the content received is tailored to their individual preferences whilst ensuring their data is kept private.
The use of beacon technology is a new innovation that has been trialed by a handful of individual's retailers in the past, but for the first time it has been employed across an entire shopping street. This app is free to download from the app store.
London Attractions App
The second app was launched by VisitBritains official magazine, BRITAIN, which acts as a personal guide through England's Capital. From exploring hidden treasures to discovering famous landmarks and eating and drinking at great places, this app provides the user with an interactive experience. The content provided for the app is formatted in a slideshow and contains detailed information, various images and lots of key facts.
The comprehensive guide features museums, galleries, heritage sites, theatre and entertainment spots, and can be downloaded for free on iPhone, iPad and Android devices.