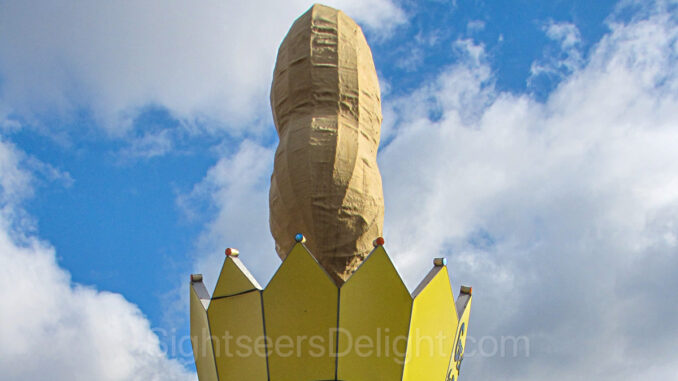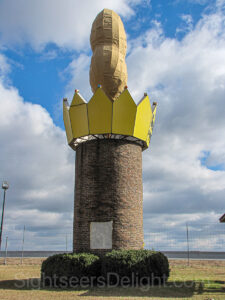 ATLANTA – Here is a brief recap of some of the places The Travel Trolley visited in 2010:
Local Museum: Cassville, Ga.: Cassville Museum
Driving around the North Georgia community of Cassville, it's hard to imagine this was once a bustling community. By the end of the war, the seat of newly-renamed Bartow County was relocated to Cartersville. Cassville never regained the prominence it once had leading up to the war.
But, the story of Cassville lives on, thanks to the Cassville Museum.
Random Roadside Monument: World's Largest Peanut, Ashburn, Ga.
Turner County, nicknamed "The Peanut Capital of the World," is home to a Golden Peanut Co. shelling plant and "The World's Largest Peanut."
The 20-foot-tall monument, built atop a crown on a brick base, was made the state's official peanut monument in 1998. The slogan painted on the side of the monument reads: "Georgia 1st in Peanuts."
Public Art Display: Carmel, Ind., Arts & Design District
The city's streets of Carmel, Ind., are buzzing with activity.
A father helps his daughter take her first ride on a bicycle. An artist paints the archway welcoming visitors to the city's Arts & Design District. A couple embraces in a kiss to celebrate the end of World War II.
If that last one seems a little out of place, that's because none of these people out and about are real. They're life size statues depicting everyday scenes. The statues, sculpted by J. Seward Johnson, are part of the city's plan to turn the Old Town area into an arts district and make a "walkable outdoor museum."
Festival: National Cornbread Festival, South Pittsburg, Tenn.
From the line in Cornbread Alley the smell was sweet. The treats that waited at the front of the line didn't disappoint.
The annual two-day festival featured a number of attractions, from the typical carnival rides to live music to a cornbread cook-off. Many would argue that a true Southern meal wouldn't be complete without a side of fresh, hot cornbread. After a few hours at the National Cornbread Festival, it's easy to see why.