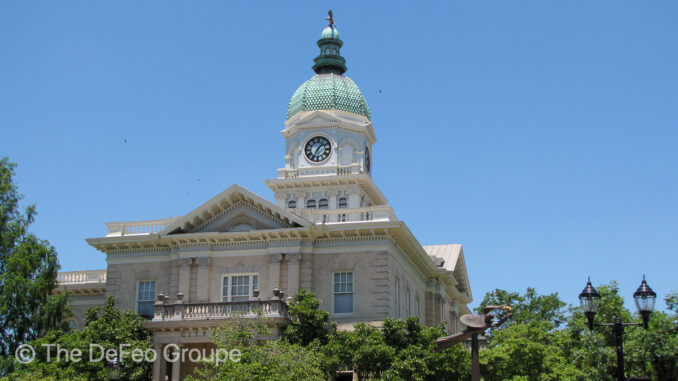 ATHENS, Ga. — Athens is home to a lot more than the University of Georgia. The Classic City is a wealth of attractions, culture and history. What's more, Athens is the perfect one-tank trip from Atlanta. Yet, it offers enough that it could also be a nice weekend getaway.
Double-Barreled Cannon
The Double-Barreled Cannon is located in front of the Athens-Clarke County City Hall. Built in 1863 at a local foundry, the Double-Barreled Cannon was designed to fire two cannonballs connected by a chain so as to "mow down the enemy somewhat as a scythe cuts wheat." Built as an experiment, but never used, the cannon is today little more than a bookmark in history and a rather unique relic.
The Tree That Owns Itself
Located at the intersection of Finley and Dearing streets, The Tree that Owns Itself is an oak tree that has been willed to itself. As the story goes, in about 1890, UGA Professor William H. Jackson willed the oak tree and the land that surrounds it to the tree to protect it in perpetuity.
While the original tree fell in 1942, the oak that today stands at Finley and Dearing streets is actually an offspring of the original and is known as the Son of The Tree that Owns Itself.
Broad Street Anchor
Driving along Broad Street into downtown Athens, a large gray anchor might be among the last thing people expect to see. But the anchor is a monument to an important part of the Athens community — one that is about to be relegated to the history books: The Navy Supply Corps School.
The school has called Athens home since Jan. 15, 1954, but is scheduled to close by 2011.
The anchor, weighing in at roughly 4,000 pounds, came to Broad Street in 1990. The anchor for a destroyer ship was apparently donated because its bent shaft left it unusable for naval purposes.
Historic Homes
Athens boasts a handful of Antebellum houses, many of which are open to the public.
The Taylor-Grady House, on Prince Avenue, is an example of Greek Revival architecture, built circa 1844. The Upson House on Prince Avenue, also Greek Revival, was built in 1847. The Ware-Lyndon House, an Italianate-designed house built in 1856 by the first mayor, served as the city's first recreation center.
The Wray-Nicholson House on Hull Street, was built circa 1825 and now houses the UGA Alumni Association.