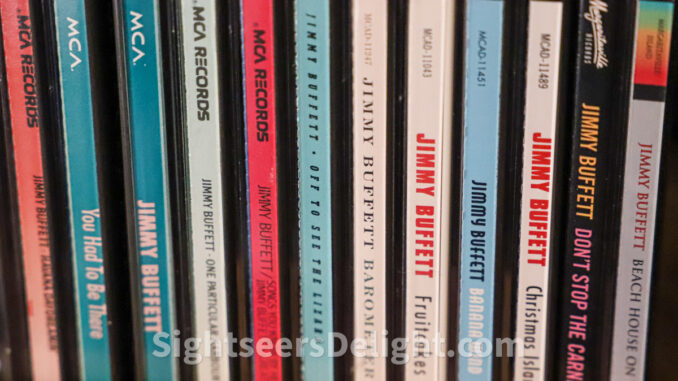 I saw Jimmy Buffett perform in 1996 at the then-named sugary soda Lakewood Amphitheater as part of his Banana Wind tour. It was an unforgettable evening.
It began when Buffet and harmonica virtuoso Greg "Fingers" Taylor surprised attendees on the lawn with a two-song mini-set before running onto the stage.
Buffet was a unique force in music over the last five decades. He's a mainstay on radio stations today.
It's almost hard to believe his time has passed.
I admit I haven't listened to Buffett as much after Banana Wind. But that album earned a spot in heavy rotation after its release. The album was as fun as it was thoughtful.
My musical tastes eventually changed. I started playing harmonica more and picked up the musical offerings of Taylor.
Even so, Buffett's early works stand out. He had a way of weaving narratives focused on close calls, shady characters and the best that life has to offer. Like many celebrities, I didn't like his foray into politics. We'll stick with the good times instead.
Nonetheless, I'll raise a margarita high in his honor. I'll even find the shaker of salt.
I can't say that my favorite Buffett songs match up with those of most listeners. In Buffet's memory, here's a five-song (EP) playlist of my personal favorites:
Big Rig: This Taylor-penned song on Havana Daydreamin' is unlike any other Buffett recording.
Dixie Diner: Buffett and the Coral Reefer Band cover this Larry Raspberry and the Highsteppers barn burner on the live record You Had to Be There.
Only Time Will Tell: The opening track from Banana Wind sets the stage for what might be Buffett's best latter-day album.
Take Another Road: the second track off of 1989's Off to See the Lizard — I am not sure how many people have this album on their rotation.
Miss You So Badly: The song perfectly encapsulates the sentiment of many Parrotheads today.