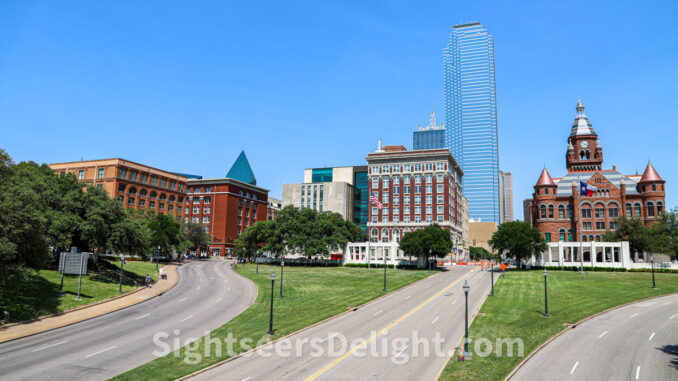 DALLAS — From world-renowned museums and vibrant nightlife to outdoor activities and sports, the thriving metropolis of Dallas-Fort Worth offers something for everyone — and it's not just cowboys and the Wild West.
Dallas-Fort Worth has a fascinating history, and it's impossible to ignore the city's link to one of the darkest days in the country's history: the assassination of President John F. Kennedy, the nation's 35th president.
A visit to the Sixth Floor Museum at Dealey Plaza is the perfect starting point for exploring the JFK assassination. From there, consider visiting the Ruth Paine House, where alleged JFK assassin Lee Harvey Oswald stayed the night before the assassination.
Other assassination-related points of interest include Fort Worth's JFK Tribute; Dallas' John F. Kennedy Memorial; Sharon Rose Hill Memorial Park, Oswald's final resting place; and Laurel Land Memorial Park, the final resting place of J.D. Tippit, a Dallas police officer Oswald allegedly killed after the assassination.
Anyone looking to travel back in time and commune with the Wild West should head to the Fort Worth Stockyards to experience the city's cowboy heritage. The best way to travel to the stockyards is via the Grapevine Vintage Railroad, a tourist train between Grapevine and Fort Worth.
While the attractions are world-class, the real highlight of Dallas-Fort Worth is its culinary scene, offering everything from barbecue to Tex-Mex.
Don't forget a frozen margarita. After all, Dallas is the birthplace of the frozen margarita, and officials here have launched the Margarita Mile, a collection of margaritas to try across the city.
On May 11, 1971, Mariano Martinez, a Dallas restaurant owner, created the frozen margarita machine, cementing the city's place as the origin of America's beloved cocktail.
"When the idea of the frozen margarita machine first came to me, my goal wasn't to be an inventor; I just wanted to keep the doors of my restaurant open and my patrons and employees happy," Martinez said in a 2021 news release. "Now, I feel an immense joy that so many people have been able to come together and create 50 years of memories around this cocktail."
There are plenty of opportunities for outdoor adventure in Dallas-Fort Worth. Traverse the Cotton Belt Trail, a multi-purpose path alongside the former Cotton Belt railroad tracks passing through suburbs like Colleyville, or take a leisurely stroll through the Dallas Arboretum and Botanical Garden.
The Dallas-Fort Worth metroplex offers something for everyone — from history to art to sports, making it a more dynamic and exciting destination.