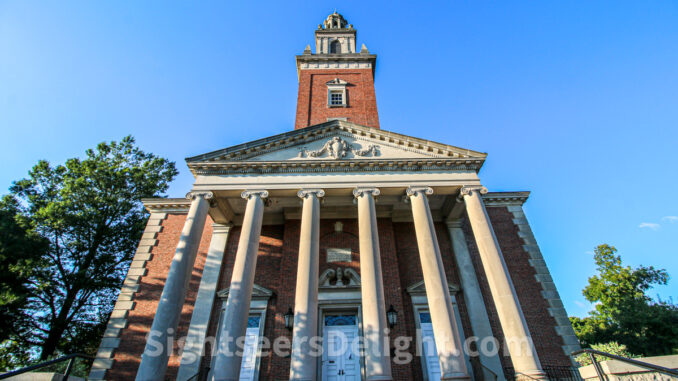 GRANVILLE, Ohio — Denison University's Swasey Chapel, today a centerpiece of the bucolic campus, was dedicated on April 18, 1924.
In June 1922, Ambrose Swasey, an inventor, astronomer and entrepreneur who served as a member of Denison's Board of Trustees, announced a gift to build a new chapel on campus. The initial cost was estimated at $300,000.
"It is my earnest desire that this Chapel shall be used only for such services as directly contribute to the worship of God and the upbuilding of Christian character," Swasey said in a June 1922 letter to Denison's Board of Trustees.
In April 1923, Denison University President C.W. Chamberlain announced that Swasey had gifted a set of chimes for the new chapel. Workers built a reinforced foundation to support the heavy bells.
The architectural landmark was the second completed structure of the "Greater Denison" plan of 1917. Deeds Field Stadium was the first and was dedicated the same day the cornerstone for Swasey Chapel was laid.
The May 17, 1924, wedding between Gordon Shorney and Josephine Darrow was the first to take place in Swasey Chapel.
The chapel is situated on the former site of Henry Rhodes Hundley's house. Hundley was the former principal of Doane Academy, and in January 1934, Swasey Chapel was the setting for Hundley's funeral.
Swasey cost $400,000 to build and seats 1,500.