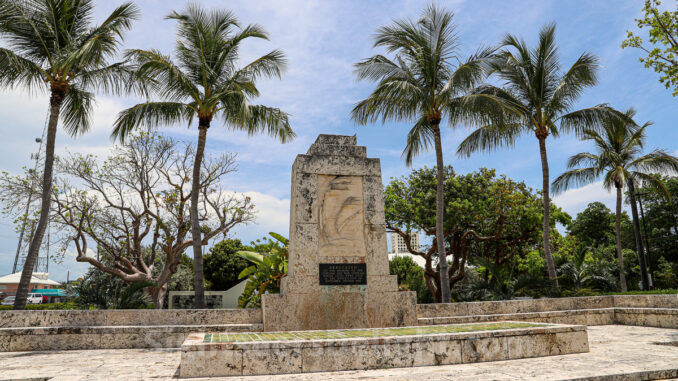 ISLAMORADA, Florida — The Labor Day Hurricane of 1935 is one of the worst natural disasters in the country's history.
The Category 5 hurricane, with sustained winds reaching 185 mph, claimed the lives of more than 420 people.
The hurricane obliterated the town of Islamorada and destroyed portions of the Florida East Coast Railway's Key West Extension, and the railroad did not rebuild. A portion of its right-of-way was converted into the Overseas Highway.
The hurricane also claimed the lives of World War I veterans working to build a separate Overseas Highway. After the hurricane, work on the original highway was abandoned.
Along a sun-drenched stretch of highway popular with tourists, almost hidden in plain sight, is a reminder of the tragedy that transpired nearly nine decades ago. In Islamorada, just east of U.S. 1 at mile marker 82, the Florida Works Progress Administration (WPA) built the monument.
The monument was dedicated on November 14, 1937.
"I join in the dedication of the monument to those who met death in the awful visitation that swept the Florida Keys on Labor Day 1935," President Franklin D. Roosevelt said in a telegram. "The disaster which made desolate the hearts of so many of our people brought a personal sorrow to me because some years ago I knew many residents of the Keys. I tender to all whose hearts were torn by loss of loved ones an assurance of heartfelt sympathy."