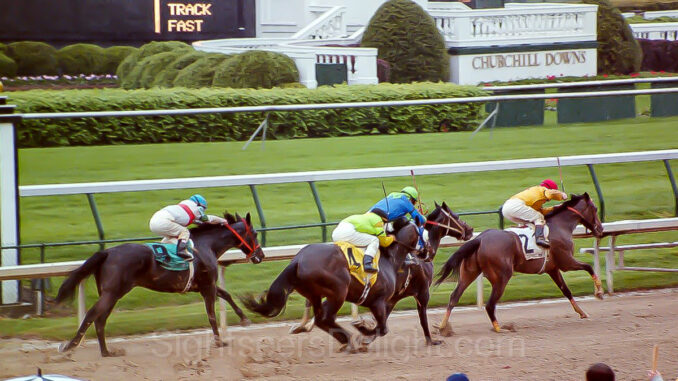 (The Center Square) – The New Jersey Assembly Tourism, Gaming, and the Arts Committee advanced legislation to increase the state's horse racing purse subsidy budget.
A-6024 would allocate $5 million in federal American Rescue Plan (ARP) money to the New Jersey Horse Racing Commission for the purse subsidies. It would raise the horse racing purse subsidy from $15 million to $20 million in the 2022 fiscal year.
"Horse racing is reemerging in New Jersey and reestablishing its pre-pandemic success," Assemblyman Ralph Caputo, D-Essex, said in a statement.
"New Jersey's economy continues to recover and we now have federal funding to further support the industry's needs," Caputo added. "With this measure, will be able to help our tracks conduct the races we enjoy and empower our horse racing industry so it can flourish."
New Jersey received more than $6 billion in federal ARP funds. The measure heads to Assembly Speaker Craig Coughlin, D-Middlesex, for further consideration.
Last year, Gov. Phil Murphy eliminated the purse subsidy from an initial budget, the Thoroughbred Daily News previously reported. However, according to the report, it was restored at the $15 million level, down from the previous $20 million in funding.
Separately, in August, Murphy signed A-4909/S-3090, a bill to allow fixed-odds wagering on horse racing in New Jersey, a type of wagering where bettors lock in the odds when they place a bet. Most betting on horse racing in the United States is based on a pari-mutuel wagering system, where the odds and payoffs are based on the pool of bets.