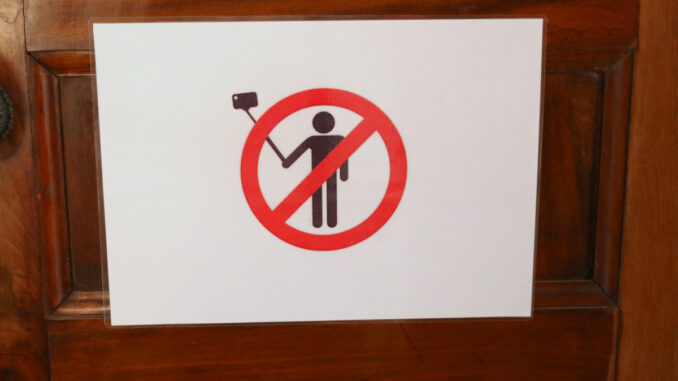 Can selfies jump the shark?
If they haven't already, they just did.
Just consider this headline from the Daily Mail: 'What is wrong with people?' Furious social media users accuse tourists of treating terror crash scene 'like a film set' after taking selfies next to Westminster police cordon.
Seriously? WHAT IS WRONG WITH PEOPLE?
It's a question that has stumped even the most studious of observers of the human condition. There is no answer to the question, and it will likely vex even the most revered philosophers and psychologists for years to come.
But, the headlines involving tourists doing foolish deeds all in the name of a selfie are becoming more and more egregious.
Blowback against selfie sticks has grown in recent years. Companies like Disney have banned selfie sticks from their parks, but I guess it would be impossible to ban the selfie sans stick.
It probably has less to do with the selfie stick than it does with the operators of said sticks, which is generally the case when it comes to things people want to ban.
In Italy, tourists recently brawled at the Trevi Fountain, according to CNN. The reason: A desire for the perfect selfie.
Let's break this down: You're standing in front of one of the most significant landmarks in the world, and you want to take a picture of your ugly mug? How about a photo of the masterpiece behind you?
Then, to actually fight the selfie lover next to you?
The sad reality, this insanity has nothing to do with selfies. Sadly, this is just how we — as humanity on vacation — act on vacation, which should be a time to learn about and explore a place, either somewhere we have visited previously or somewhere we are exploring for the first time.
Unfortunately, many people live life for the social media post instead of letting their curiosity guide them. That is the real tragedy here.